People suffering from chronic kidney failure, which leads to hyperkalemia, or high potassium, often have to severely regulate their diet to control potassium intake. While the common diet requires around 4700 milligrams per day of potassium, people with chronic kidney problems are often required to decrease their daily potassium intake to between 1500 and 2700 milligrams or less. Knowing which foods are low in potassium is essential in maintaining this type of diet.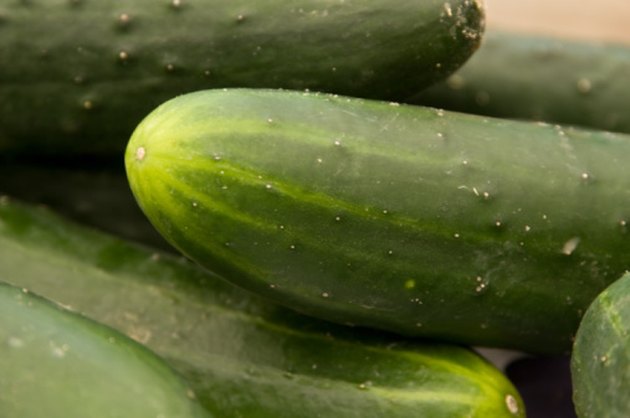 Fruits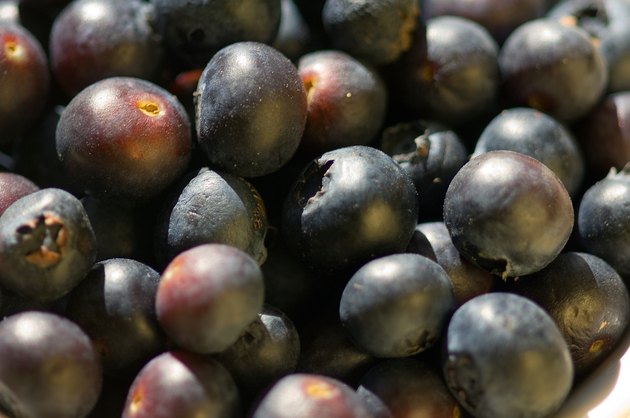 Fruits that have the lowest levels of potassium include fresh blueberries, at 63 milligrams per half cup; sweetened applesauce, at 78 milligrams per half cup; mandarin oranges, with 98 milligrams per half cup; or grapes, with 93 milligrams per 10 small grapes. Fruits that provide between 100 and 200 milligrams per serving include a medium peach, a small apple or half cup apple juice, one cup of watermelon, a half cup fresh strawberries, or a half cup of canned pineapple or peaches. Often it is advised to drain the juice from canned fruits before eating to decrease potassium levels. Be sure to avoid fruits like papaya, prune juice, banana, cantaloupe or honeydew melon, as these are very high in potassium.
Vegetables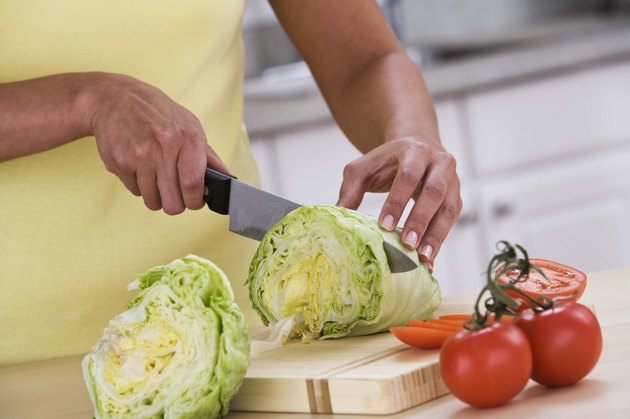 Just like fruits, some vegetables have lower levels of potassium than others and should be consumed wisely. The vegetables with the least amount of potassium -- less than 100 milligrams per serving -- are one cup of iceberg lettuce and 1/2 cup of cucumber slices or frozen green beans. Other moderately low potassium veggies --between 100-200 milligrams -- include fresh green beans, broccoli, cauliflower, or carrots, frozen corn, canned peas, or cooked zucchini and summer squash. Avoid baked sweet potatoes or regular potatoes, avocados, and tomatoes or tomato juice, which are over 400 milligrams of potassium per serving.
Other Foods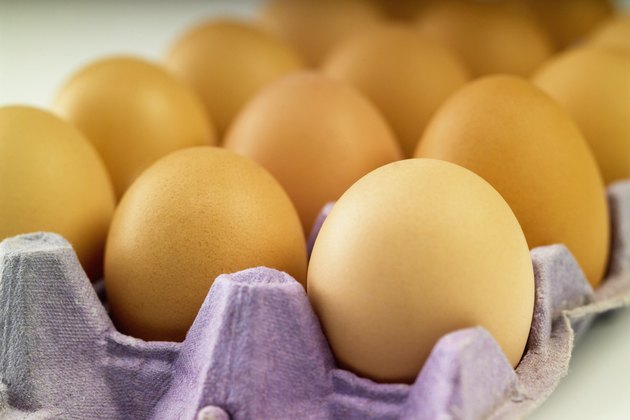 As far as protein sources go, eggs are a fantastic low-potassium source of protein, with only 55 milligrams per egg. If you are a dairy-lover, you may have to cut back on yogurt and milk, but a serving of American or cheddar cheese has low potassium levels -- 79 and 28 milligrams, respectively -- and vanilla ice cream is also a moderately low-potassium food, with 131 milligrams per half cup. Other good news, 1.5 ounce chocolate bar contains only 169 milligrams of potassium.