Weight loss doesn't happen instantly, but if your goal is to get your weight down to 150 pounds, getting regular exercise is important. Your caloric intake is also a key part of the equation -- although the exact number of calories you should consume per day depends on a long list of criteria. These criteria include your age, gender and the amount of exercise you get on a consistent basis.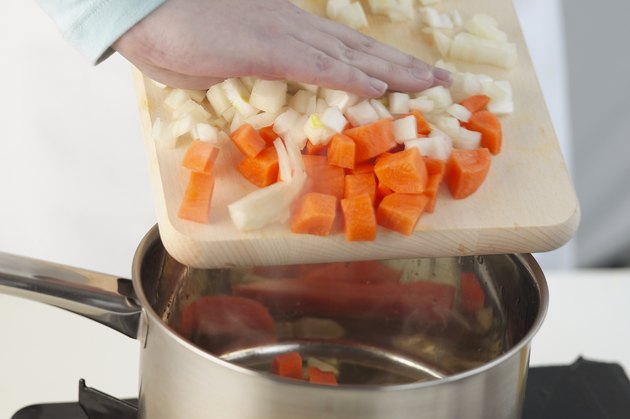 Create a Caloric Deficit
Throughout the day, your body is burning calories at different rates. When you eat and drink, you consume calories that your body converts into energy. Although your body needs these calories for energy, consuming fewer calories than you burn is the key to losing weight successfully. A standard weight-loss target is 1 to 2 pounds a week. You can attain this goal if you burn 500 to 1,000 extra calories -- which is known as a caloric deficit -- per day.
Lose Weight Steadily
A woman who weighs 175 pounds and wishes to reach 150 pounds must lose 25 pounds to meet her goal. If she currently consumes 2,500 calories per day and wants to lose 1 pound per week, she must reduce her caloric intake by about 500 calories per day. Over the course of the week, a 500-calorie deficit per day would equal 3,500 calories, which results in the loss of 1 pound. At this rate, she'd need 25 weeks to reach her goal. If she significantly increases the amount she exercises -- and thus burns more calories per day -- she'd experience quicker fat loss.