Gaining weight is the result of two primary factors — eating too many calories and not exercising enough to burn them off. However, other factors can contribute to your being overweight or obese, conditions that affect 68 percent of Americans as of 2010, according to the Centers for Disease Control and Prevention. One contributing factor researchers have investigated is genetic makeup. As a result, several companies have begun providing tests designed to increase weight-loss success.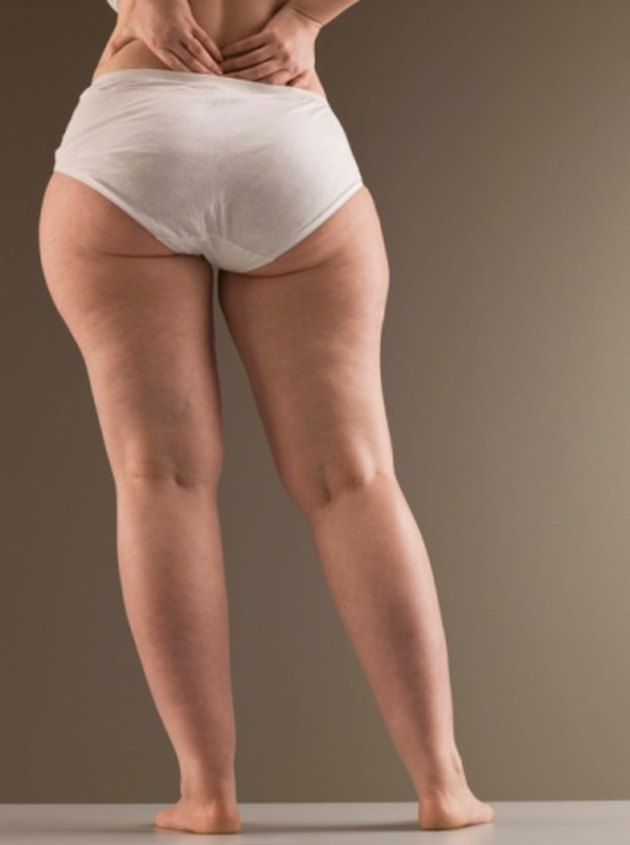 Claims
Companies promoting genetic testing for weight loss focus on the role of genes in weight gain, according to MayoClinic.com. The tests provide genetic information about metabolism and fat absorption, which can then be used to generate a genetic profile. Companies claim that this genotype can then help to determine which diet would be most effective for you.
Method
A test marketed by Interleukin Genetics asks you to swab the inside of your cheek to collect DNA. Scientists at a laboratory then look for single nucleotide polymorphisms, or SNPs, in four different genes to create a weight-management profile. Single nucleotide polymorphisms are the most common type of genetic variation among people, according to the National Institutes of Health. Each SNP signifies a difference in a single DNA building block known as a nucleotide.
Effectiveness
While genetic testing is no one-stop solution for gaining weight, research into the genetic test for weight loss marketed by Interleukin Genetics found that it might be useful. In a study conducted by Stanford University researchers, participants who were on genotype-appropriate diets shed 5.3 percent of their body weight. However, those who were on diets not matched to their genotype lost only 2.3 percent of their body weight.
Genotype and Popular Diets
According to the Stanford researchers, the results of the test were even more striking when taking into account the popular diets participants were following, which were the low-carbohydrate Atkins diet and the low-fat Ornish diet. Participants whose genotypes matched the diet lost 6.8 percent body weight; while those whose genotypes did not match the diet lost only 1.4 percent.
Bottom Line
Despite these promising results, Carrie A. Zabel, a genetic counselor at the Mayo Clinic, points out that losing weight is much more complex than knowing about random gene variations. For instance, the effects of living in an obesogenic society — one that promotes unhealthy eating habits and a sedentary lifestyle — cannot be overlooked. Before shelling out money for a genetic test -- about $150 for one test -- she recommends investing in nutritious foods and a gym membership. Other methods that can give you an edge when losing weight include working out with a fitness buddy and getting more sleep, which helps to regulate your appetite and metabolism.