Although working out is an important part of building muscle, it's not the only factor involved, as nutrition also has a significant effect on your muscle gains. According to fitness expert Dr. John Berardi, post-workout nutrition is an essential component of exercise nutrition. Eating the right foods after workouts is vital for building muscle.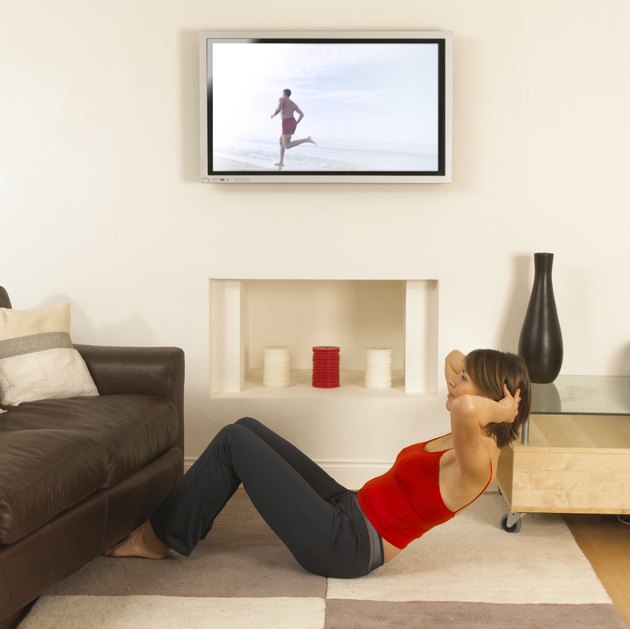 Protein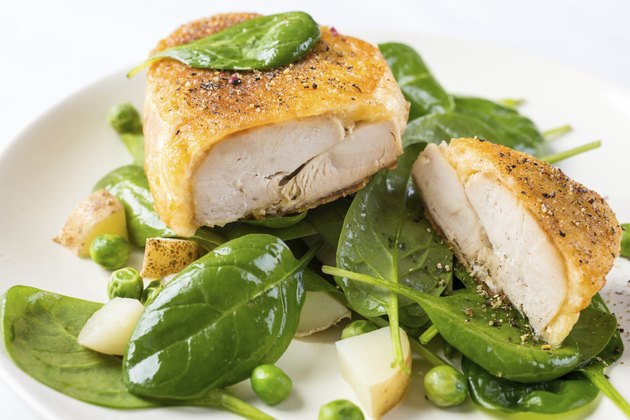 As research from the March 2001 issue of the "International Journal of Sport Nutrition and Exercise Metabolism" explains, your muscles can only grow if they have a positive balance of protein. For this reason, consuming protein -- which provides the amino acids needed for muscle growth -- is essential after your workouts. According to nutrition expert Alan Aragon, consuming whey protein and casein protein after workouts is preferable to one protein source alone. Milk provides both sources in a beneficial ratio.
Carbohydrates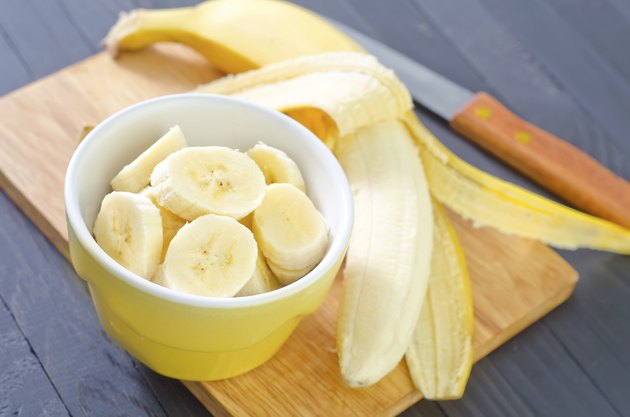 Protein is not the only important nutrient to consume after workouts. Carbohydrates are essential as well, because carbohydrates can replenish the glycogen your muscles use for energy during exercise. In addition, carbohydrates can stimulate the release of insulin, which aids in nutrient absorption. Dr. Berardi recommends consuming 2 grams of carbohydrates for each kilogram of lean body weight after your workout.
Bodybuilder Jim Brewster suggests consuming simple, high-glycemic carbohydrates -- such as fruit and white potatoes -- after workouts, as these types of carbohydrates are absorbed quickly.
Fat
As personal trainer Jimmy Smith explains, fat is sometimes discouraged in post-workout meals, because it is thought to slow down digestion and prevent muscle recovery. However, Smith notes that research indicates fat does not interfere with muscle recovery. Because protein is also important, you may want to eat fat sources high in protein, such as red meat or non-skimmed milk.
What To Avoid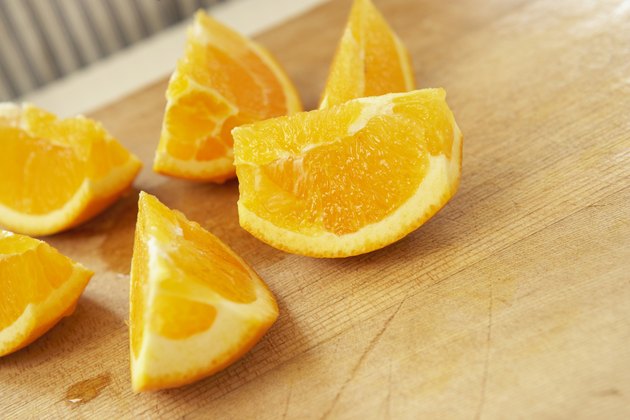 Although fat, protein and carbohydrates are all beneficial for muscle building, research indicates you should avoid some foods. A study published in the September 2001 issue of the journal "Free Radical Biology & Medicine" explains that consuming vitamin C after your workout can spur tissue damage, rather than recovery. This means you should avoid foods such as oranges, strawberries and broccoli.