Glycerin, also called glycerol, is sometimes added to foods to help thicken them, to control their moisture level or to stabilize them if they contain a mix of water and oil. It's mainly used in processed foods and sweets and is generally regarded as safe by the U.S. Food and Drug Administration.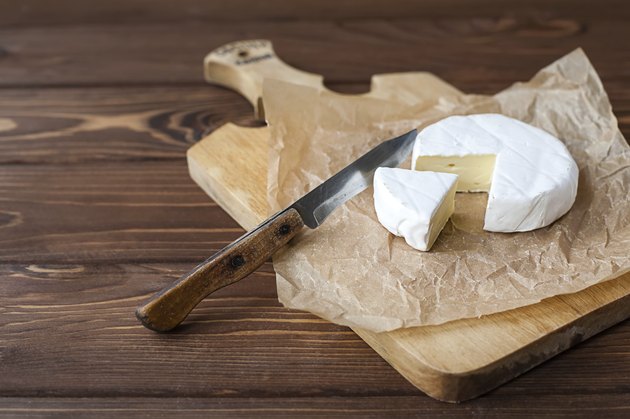 Dairy and Protein Foods
Dairy products, including cheese, yogurt and powdered milk or cream, are among the potential sources of glycerin. You may also find glycerin in condensed milk, whey products, pudding, clotted cream and dairy-based drinks. Processed meat and poultry, soybean products, processed seafood, dried eggs, canned eggs and egg-based desserts can contain this additive as well. Check the ingredients list to verify whether individual products contain glycerin.
Processed Vegetables and Fruits
Vegetables and fruits generally don't contain glycerin unless they're processed. Some examples of vegetables that could have glycerin include dried vegetables, canned vegetables, processed fruit, precooked vegetables and sauces containing vegetables. If you'd like to avoid glycerin, opt for fresh fruits and vegetables or those frozen without any added sauces.
Grains and Baked Goods
Precooked pasta, rolled oats, breakfast cereals, rice or tapioca pudding, breading or batters, precooked rice products and baked goods are all potential sources of glycerin. The less processed a grain-based food is, the less likely it is to contain glycerin. Baking goods and cooking grains yourself will help you limit your glycerin intake.
Other Foods
Many other foods can also be sources of glycerin. Some potential beverage sources of glycerin include alcoholic beverages, cider and flavored beverages made with water. The little extras you add to your food, such as sauces, vinegar, mustard, condiments, table-top sweeteners, butter and similar spreads, and nut butters may contain glycerin, and so can candies, soups and edible ices. Foods with added sweeteners sometimes contain glycerin because of the sweet taste it imparts.