Skinny, fat and bulky -- the horrendous backlash of poor planning, inconsistency and impatience -- can all be avoided with proper nutrition, weight training and cardio. Key strategies must be utilized to ensure success in burning fat and building muscle. Don't waste hours in the gym. Instead, train and eat smart.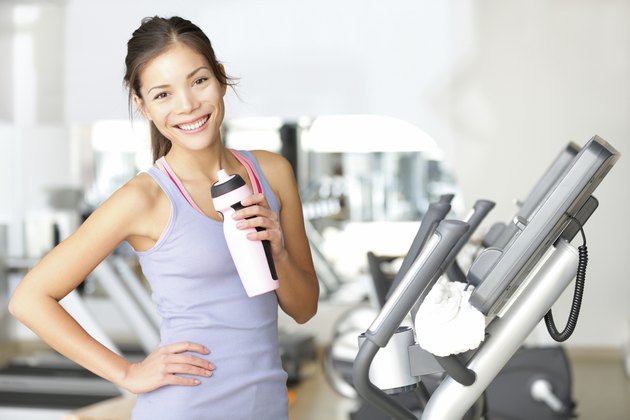 It's in the Nutrition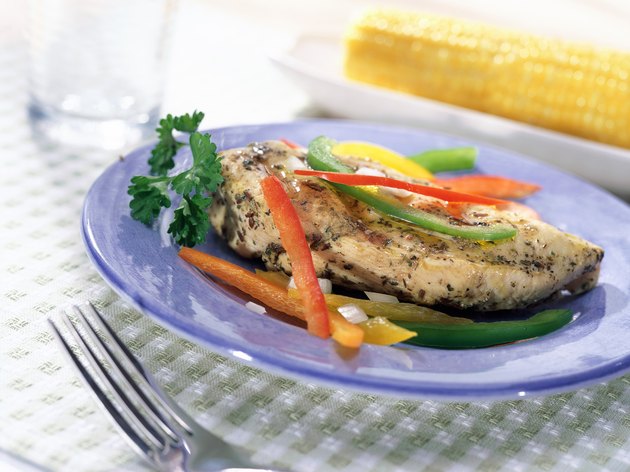 Muscle cannot be gained and fat will not be lost unless your diet is full of protein and nutritious carbs and fats. Basic guidelines may be applied to make your diet quick and simple: Increase daily protein to at least one gram per pound of body fat. Consume a handful of dense carbohydrates pre and post-workout only. Eat one cup of fibrous carbs with each meal. Eat a thumb-sized portion of healthy fats in all meals except pre and post-workout meals.
Weight Train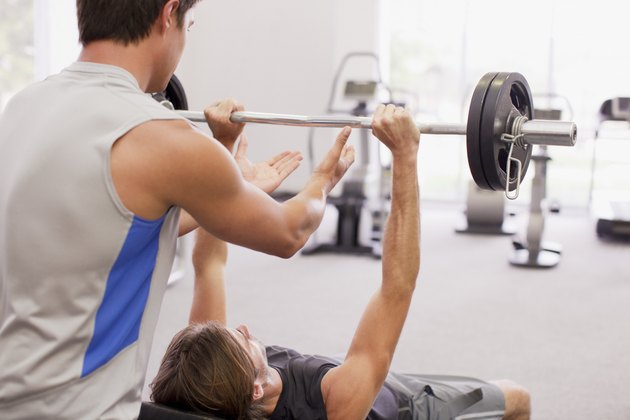 Heavy compound movements are key to gaining muscle. Compound movements hit several muscle groups at one time, thus creating potential to gain muscle more effectively. Perform the deadlift, bench press, glute bridges, shoulder press and chin-ups. Complete four sets of 15 reps on hypertrophy days, once per week; four sets of eight to 10 reps on strength days, once per week; and four sets of five reps on power days, once per week -- all sessions are to be completed on separate days totaling three times per week,. Hypertrophy sessions work to increase the size of your muscles, strength sessions increase your ability to lift heavier weights progressively and power sessions increases your ability to lift heavy in short bursts.
Become Vascular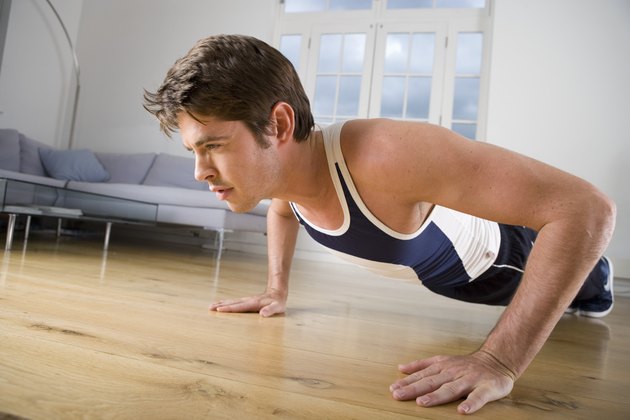 Combine HIIT -- high intensity interval training -- with steady state cardio and circuit training throughout the week. HIIT may be sprinting for 50 seconds followed by jogging for 60 seconds and repeating for a total of about 10 to 30 minutes. Steady state cardio may be jogging at a steady state for up about 45 minutes. Circuit training may be combining several cardio movements with strength activity. This might include jump roping and doing push-ups, mountain climbers and walking lunges for 40 seconds each and totaling up to 30 minutes.
Safety and Considerations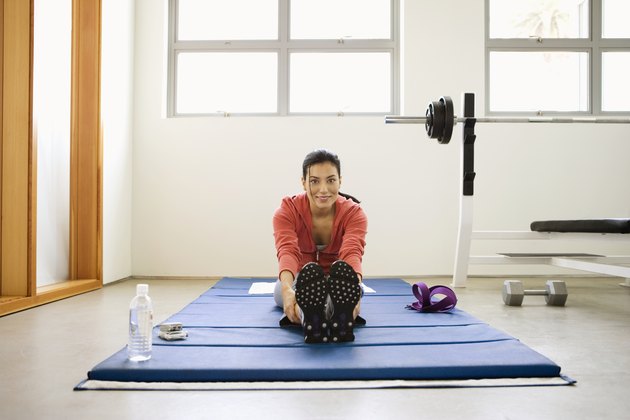 Work your way up to two to three cardio sessions per week. Begin all workout sessions with a warm-up of five to 10 minutes of light cardio. Be sure to utilize proper form and a full range of motion during weight training to avoid injury and receive full benefits of the workout. Do not lift weights for the same muscle group on consecutive days. Deadlift only once per week, as this movement is taxing on your central nervous system. Review proper form online or with a trainer.