Spring Valley Herbs and Natural Foods has been in the business of selling vitamins, herbal supplements and other natural products for more than 40 years. Based out of Springfield, Missouri, Spring Valley Herbs has an online presence, as well as a brick and mortar store. The owner/proprietor places emphasis on both quality and affordability. Dietary supplements, including herbal supplements, may be beneficial for certain conditions, says the Federal Trade Commission. However, it's unwise to use them without your doctor's OK.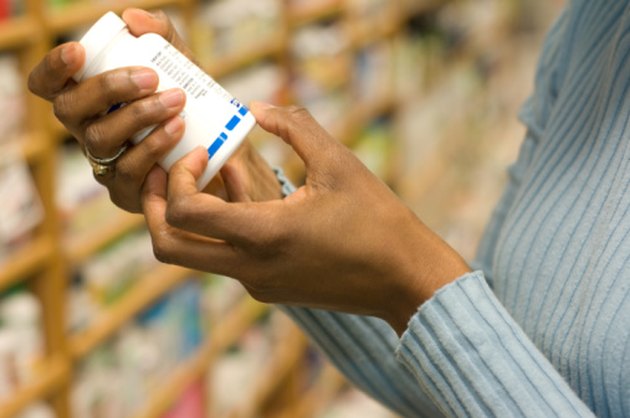 Spring Valley Background
Spring Valley Herbs is a locally owned business that's been around since 1969. The owner as of December 2010, Ken Ellwood, purchased the business in 1981 after his daughter's heart disease was purportedly cured using alternative therapies, including the use of supplements. According to the Spring Valley website, the business works closely with alternative practitioners to provide you, the consumer, the most up-to-date information. Spring Valley Herbs encourages customer contact, should you have a question about its products.
About Dietary Supplements
By statutory definition, dietary supplements include vitamins, minerals, herbal supplements and other botanicals that are taken orally. The U.S. Food and Drug Administration regulates these vitamins and supplements; however, unlike medications, dietary supplements do not go through a pre-market approval process unless they contain a new ingredient. The FDA doesn't take measures to ensure that each dietary supplement on the market is safe or that it does what it claims to do -- you must take the manufacturer's word. The FDA takes action after the fact, when reports of adverse effects indicate a dietary supplement may be unsafe.
Spring Valley Supplements
Spring Valley Herbs has an extensive catalog of dietary supplements, to include multivitamins, single vitamins and minerals, single herb supplements and herbal blends. Products are available to address specific issues, such as weight loss and healthy weight maintenance and probiotics, which purportedly introduce healthy bacteria into your intestines and encourage better digestion. Spring Valley also sells a large variety of herbal supplements, such as chewable peppermint tablets and peppermint oil capsules, which some people take for nausea, indigestion and irritable bowel syndrome, according to the National Center for Complementary and Alternative Medicine, or NCCAM.
Other Products
Spring Valley doesn't limit its inventory to vitamins and supplements for people: The business also sells natural multivitamins for your pets, as well as probiotic supplements and specialty supplements that encourage better vision and a healthier coat. Bulk herbs, bulk tea and essential oils are also a part of the Spring Valley inventory, as are natural personal care products, such as deodorants, moisturizers and hair care products.
Contact Information
Spring Valley Herbs is located at 1738 South Glenstone in Springfield, MO. The store is open between 10 a.m. and 8 p.m. Monday through Friday; 10 a.m. to 6 p.m. on Saturday; and 12 p.m. to 6 p.m. on Sunday. If you're interested in making a purchase from Spring Valley, the customer service line is open Monday through Friday from 10 a.m. to 4 p.m., Central Standard Time. Contact Spring Valley at 1-417-882-0995.
Stay Safe
Dietary supplements aren't drugs, nor can they claim to give you the same benefits that drugs can. Although research shows that some vitamins, minerals and herbals can help people with certain health problems, dietary supplements cannot expressly purport to cure, treat or prevent any disease, cautions the Office of Dietary Supplements. Some have proven health benefits; as an example, the FTC cites calcium, which can prevent osteoporosis; and folic acid, which can prevent birth defects when taken during pregnancy. However, dietary supplements, even natural herbal supplements, can interact with a medication you take and may not be safe for people with certain medical conditions. Never self-treat; talk to your treating physician before taking a vitamin or supplement to enhance your health.