Gastroenteritis, also known as an upset stomach, is a common ailment. According to McKinley Health Center at the University of Illinois Urbana-Champaign, gastroenteritis is the second most occurring health condition, next to the common cold. A bland diet is the best way to go when an upset stomach hits, and you should avoid certain foods until your symptoms disappear; usually three to four days later. Symptoms include stomach aches and pain, vomiting, diarrhea, nausea, general weakness and fatigue.
No Food, at First
Avoid all foods when suffering from initial symptoms of an upset stomach if you are vomiting, advises FamilyDoctor.org. Do not eat until you have stopped vomiting for a minimum of six hours. Suck on ice chips or ice pops to keep your mouth moist and to help with hydration. Don't give ice chips to small children, due to risk of choking. If you have a small child, ice pops are a better than ice chips. After vomiting has ceased for six hours or more, you may slowly start taking small sips of water, flat water or sports drinks.
Dairy
Avoid dairy foods when you are suffering from an upset stomach. Theses include milk, ice cream, cheese and yogurt. Drinking clears soups is OK, but avoid creamy soups containing cream or milk. Slowly add dairy milk back into your diet after most of your gastroenteritis symptoms subside. Dairy often increases diarrhea and loose stools.
Spicy Foods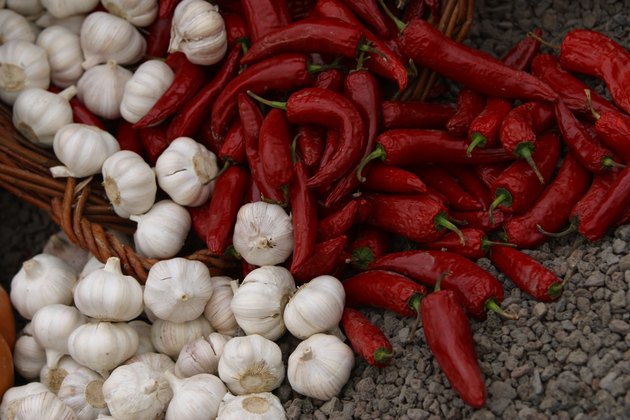 Once you can eat solid food, usually 24 hours after vomiting subsides, only eat bland foods. Do not eat heavily salted, spiced or seasoned foods. Your stomach may not be able to handle the spices and symptoms may return. Choose skinless chicken, rice, bananas, applesauce and toast. Plain baked potatoes minus the butter and sour cream are a good choice.
Caffeine and Alcohol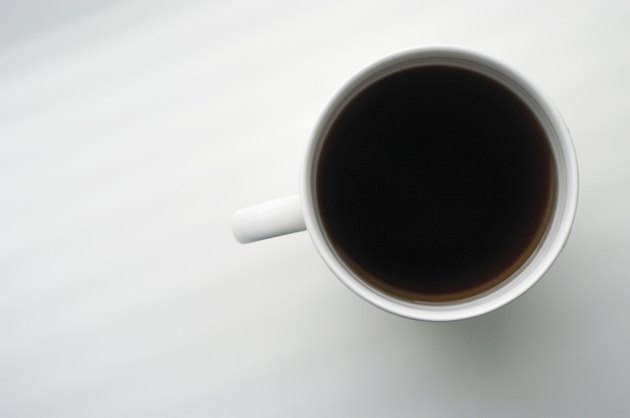 Do not drink beverages containing caffeine or alcohol for several days. You may be suffering from dehydration after a bout of gastroenteritis, and drinking these beverages worsens the condition. Remember, even decaffeinated teas and coffees contains small amounts of caffeine. Foods containing caffeine include coffee-flavored ice cream and both milk and dark chocolate. Some medications also contain caffeine. According to the University of Michigan, two tablets of Excedrin Extra-Strength contain about 130mg of caffeine. This is about the same amount in one cup of coffee.