Scotch whiskey is one of the lowest-calorie options on the drink menu, but moderation is still key. Alcohol calories are considered "empty" because they have no nutritional value. In addition, alcohol may stimulate your appetite, according to Columbia Health, causing you to consume more calories from food than usual. To avoid calorie overload and preserve your health, stick to a moderate consumption level of no more than one drink per day for women, and no more than two drinks per day for men.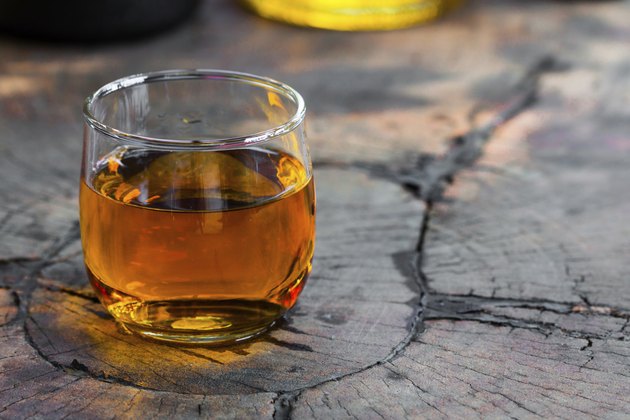 Do you want to lose weight or be healthier? Join MyPlate Calorie Counter and get access to free meal plans, healthy recipes and at-home workouts. You'll also get daily calorie and macro goals for your fitness journey. Don't miss your chance for amazing results. Sign up today!
Calorie Count
One ounce of scotch whiskey contains about 64 calories if it's 80 proof, or 80 calories if it's 100 proof. The proof is double the alcohol concentration, so 80-proof scotch is 40 percent alcohol while 100-proof scotch is 50 percent alcohol. Adding mixers such as cola or sweet-and-sour mix can tack on 100 or more calories, so drink whiskey neat, on the rocks or with water or club soda to avoid increasing the calorie content of your beverage.