Redotex is a Mexican diet supplement that the U.S. Food and Drug Administration has banned due to safety concerns. It is sold by doctors in Mexico and through third-party distributors online. A healthy, low-calorie diet and exercise provide a better alternative to taking this controversial and potentially dangerous supplement. Talk to your doctor about safe weight-loss plans for your needs.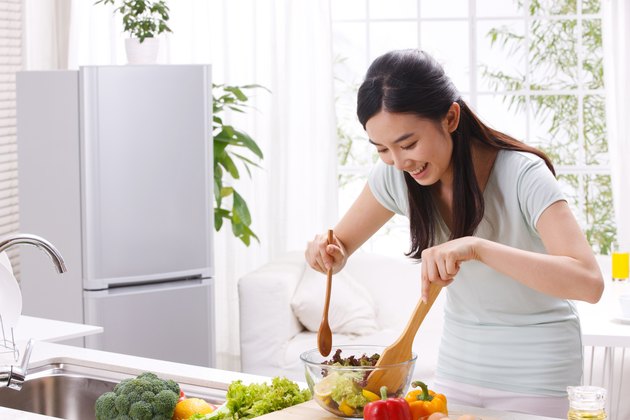 Ingredients of Redotex
Redotex supplements contain norpseudoephedrine, which is an amphetaminelike drug; atropine sulfate, which stimulates the circulatory and respiratory systems; the depressant diazepam; the laxative aloin; and a hormone called triiodothyronine to increase metabolism. Sometimes the Redotex diet also involves using other Mexican supplements as well, called Ponderex 40 and Moduretic.
Side Effects
The Redotex diet can increase your blood pressure and heart rate. Other potential side effects include nausea, dizziness and drowsiness. The FDA notes that this combination of medications may cause potentially fatal adverse reactions and could lead to hallucinatory states, confusion and an electrolyte imbalance due to the possible diuretic effect caused by the laxative in the mix.
Potential Interactions
This diet pill is particularly concerning because it combines multiple medications that increase your heart rate, and also mixes stimulants and depressants, which isn't recommended because of the potential for an adverse reaction. Don't take Redotex if you are taking any stimulant, depressant or laxative medications because this would further increase the health risks associated with Redotex.
A Healthier Weight-Loss Plan
A safer way to lose weight is to cut calories while increasing your daily activity level. When cutting calories, you'll find it easier to get your essential nutrients and feel full with fewer calories if you keep your protein, fruit, vegetable and whole grain intake the same while eating fewer products made with added sugar or refined grains and limiting the amount of fatty and starchy foods you eat.