Chicory can be used as a coffee substitute or blended with coffee. Chicory is not a coffee, nor does it come from a coffee bean. Instead, chicory is a hardy perennial botanically named Cichorium intybus. The leaves of this plant can be used in salads. The root of the plant is used in coffee. Chicory used alone or blended may serve as an economical choice because less chicory is needed when brewed as compared to straight coffee. Chicory mimics a bitter coffee taste. However, chicory, whether used alone or with coffee, may pose some side effects.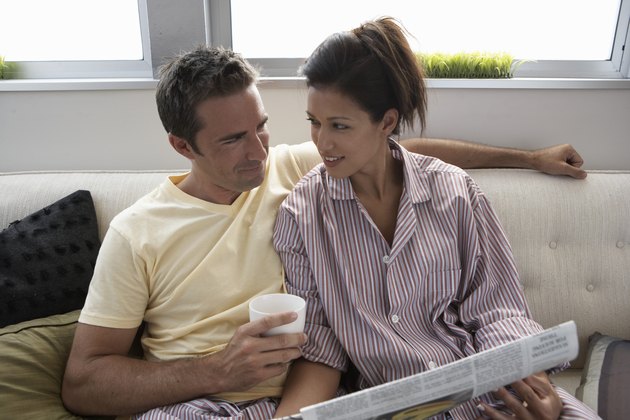 Sedative Effects
Chicory with coffee may have sedative side effects, according to Drugs.com. The two components of chicory that cause the bitter taste are lactucin and lactucoprin. These components also affect the central nervous system by relaxing it, according to Dr. Carla Goddard on the Searchwarp.com website. If you want coffee to perk you up in the morning, chicory with coffee may not be the best choice.
Menstruation in Women
The chicory portion of chicory with coffee may stimulate the uterus and in turn result in menstruation, according to Dr. Linda B. White, M.D., on the Childbirth Solution Inc. website. Stimulating the uterus may cause uterine contractions. Pregnant women should not take any form of chicory and should read coffee labels before consuming. Chicory has not been researched closely in pregnant women, but the risk of abortion is a possibility.
Contact Dermatitis
There have been reports of contact dermatitis when handling chicory, according to The Ohio State University. This was seen as an occupational side effect with workers who handled the chicory plant and root. Contact dermatitis can involve a wide spectrum of side effects. It is an inflammation of the skin and can be a localized rash or involve a greater area of skin. Reports of severe skin reactions have not been reported. If you have a reaction after handling chicory with coffee, discontinue use of the product and visit your doctor for treatment, if necessary.