Meal replacement shakes help dieters lose weight by replacing a high-calorie meal with a lower-calorie shake, but the shakes available in stores may not be right for every person. Making a meal replacement shake at home eliminates mystery ingredients and artificial additives and potentially allergenic foods. Shakes made from fresh or frozen fruits, vegetables and protein sources provide all of the benefits in reduced calories and nutrients, and without preservatives.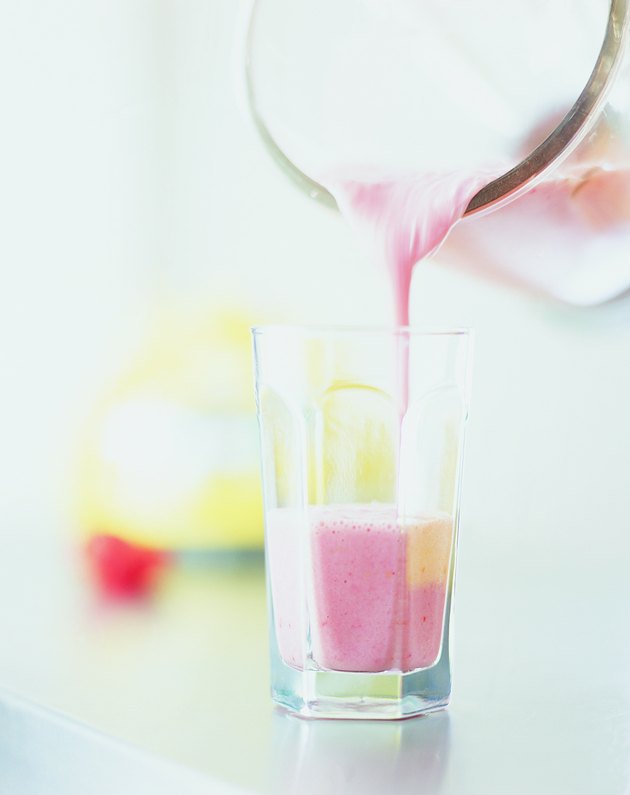 Step 1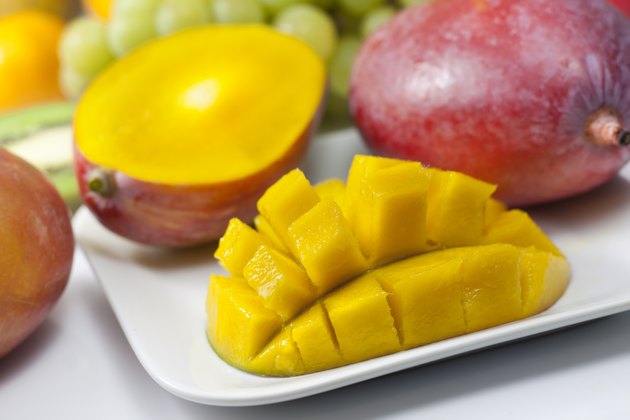 Decide what flavor you want your meal replacement shake to have, and select fruit, vegetables and flavoring extracts that create that the flavor. Consider a tropical shake using mangoes, bananas and some coconut milk. Chocolate shakes work well with berries or cherries. Veggie shakes may call for a hint of hot pepper sauce and carrots for sweetness.
Step 2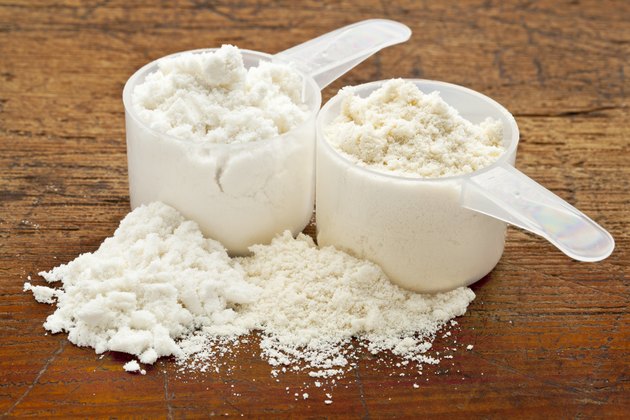 Measure your protein source. Commercially available protein powders contain soy, whey or egg whites, along with vitamin and flavoring additives. Usually one scoop of protein powder per serving adds the right amount of protein for the meal. Without protein powder, consider a quarter cup of peanut or almond butter, pasteurized egg substitute or yogurt. Protein in a meal replacement shake helps prevent hunger longer.
Step 3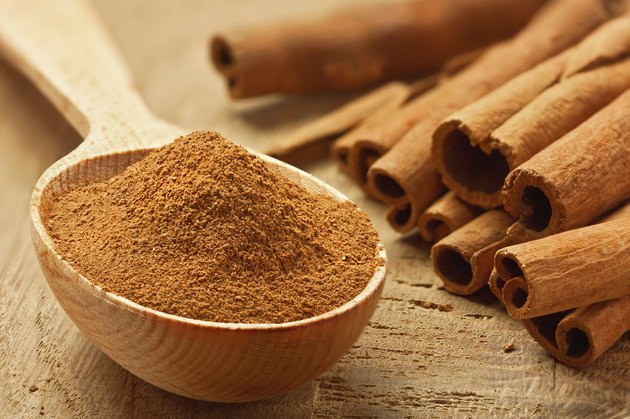 Portion your other ingredients. Use about 6 - 8 ounces of liquid per shake. Add in a half cup or more of fruit or vegetables. Use sweeteners sparingly to taste. Natural flavor extracts such as vanilla, peppermint, cinnamon or lemon contain few or no calories, and can be added a drop at a time at the end.
Step 4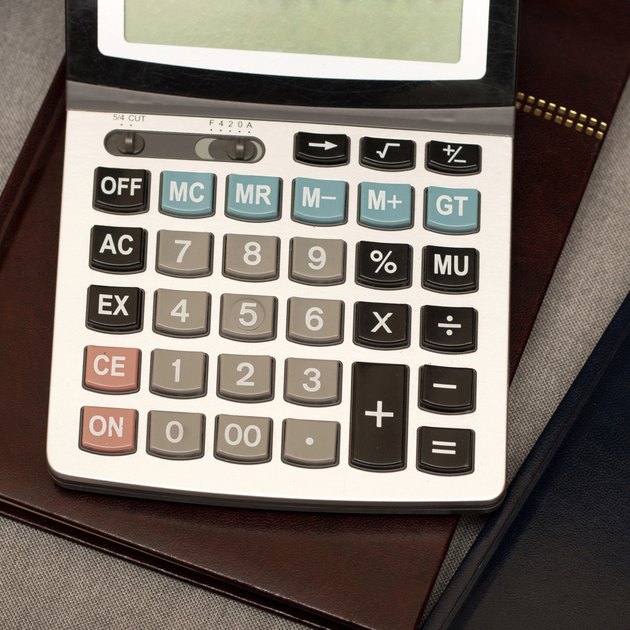 Calculate the calories of the shake by adding together all the calories in the ingredients you've assembled.
Step 5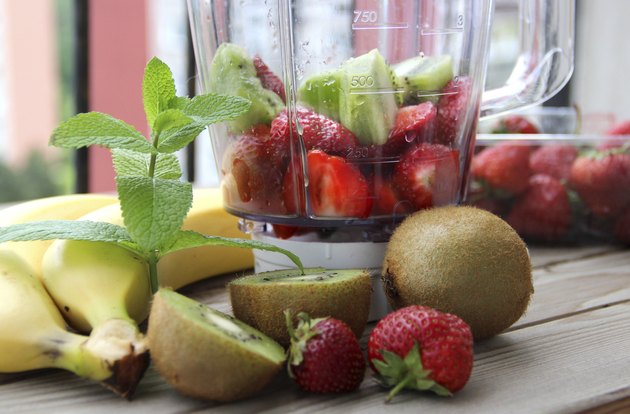 Add your ingredients to the blender, but only half of the liquid. Blend to combine.
Step 6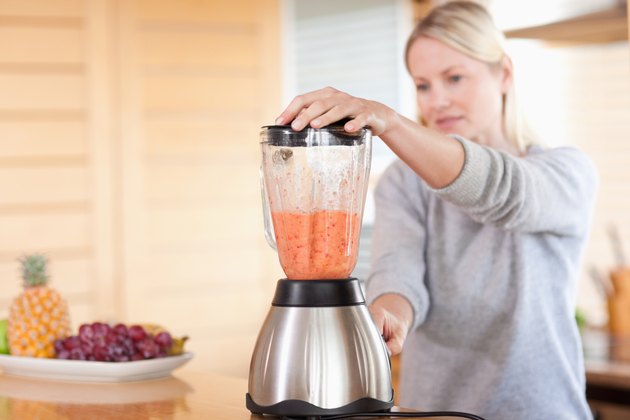 Incorporate ice cubes a few at a time to thicken and chill the shake. Pulse the blender to completely crush the ice. Add the rest of the liquid and additional ice cubes until the shake reaches the desired consistency. Shakes made with frozen fruit instead of fresh fruit may not need ice cubes.
Step 7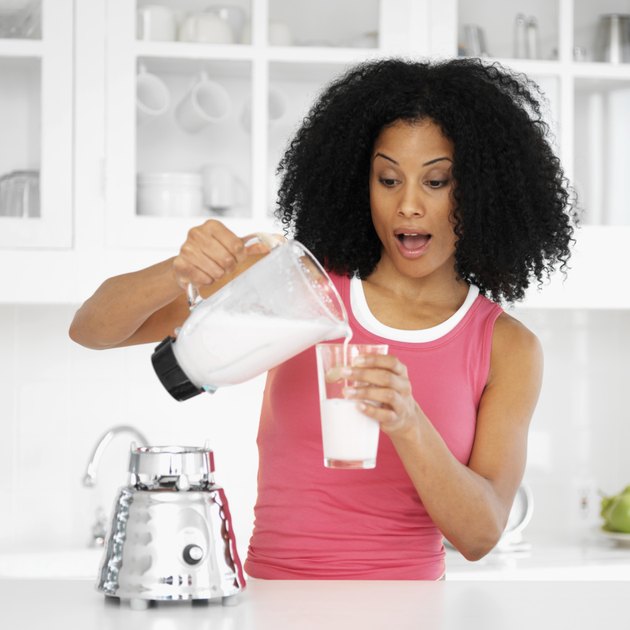 Taste the shake. Add flavoring extracts such as peppermint or cinnamon before additional sweeteners since some extracts can add a natural sweetness without calories. Add sweeteners to taste if desired and blend. Optionally, add any vitamin drops or nutrition supplements to the shake.
Things You'll Need
Blender

Protein

Fruits and vegetables

Milk, cream or juice

Ice cubes
Tip
Assemble ingredients in advance for quick mixing. Portion fruit, vegetables, protein and sweeteners into freezer-safe containers, and keep frozen until ready for use. Put all the ingredients in the blender, and add liquid when ready to serve.
Warning
Always consult a doctor before making extreme changes to your diet. Long-term dieters should limit meal replacement shakes to one per day to ensure a balanced diet with adequate nutrients and fiber, and continue to eat sensibly-portioned meals.