The gallbladder is located below the liver. This organ stores the bile, a substance secreted by the liver during fat digestion. The gallbladder may be affected by conditions such as gangrene, abscesses, gallstones and inflammation. This may result in severe pain. Drug therapy is used to treat the condition, but sometimes a cholecystectomy -- removal of the gallbladder -- is necessary. Some dietary modifications may be needed to allow the liver to compensate for the gallbladder's absence.
Limit Fat Intake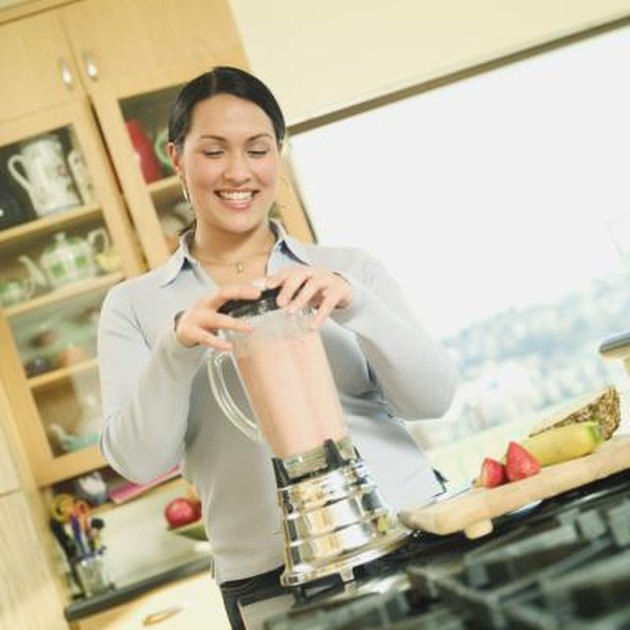 After the surgery, a liquid diet may be recommended by your surgeon and then advanced to a regular diet as tolerated. Limiting your fat intake will allow your liver to adapt to the gallbladder's absence. Limit your fat intake to 30 percent of your total calories. Consume no more than 7 percent of saturated fats and 1 percent of trans fat from your total daily calories. This translates to 67 g of total fat, 16 g of saturated fats and 2 g of trans fat for a 2,000-calorie diet. Avoid fried foods. Refrain from adding fat-based creams, sauces and dressings to your food. Use broiling, braising, boiling, baking and grilling as cooking methods. Read the food label and choose foods with 3 g of fat or less per serving.
Lean Protein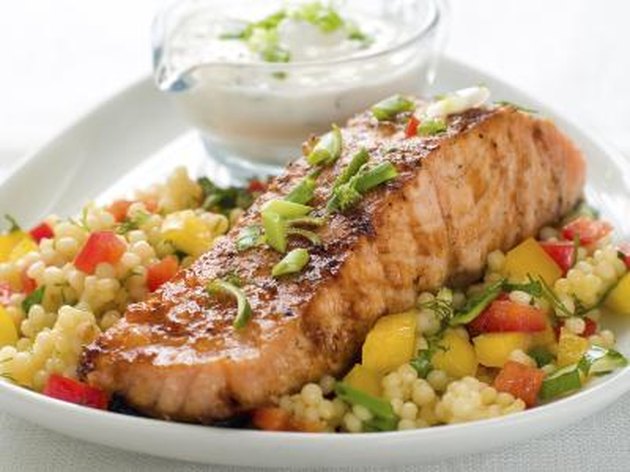 Select meats with 15 percent of fat or less per serving. Opt for fish, shellfish, chicken and turkey without the skin. Refrain from consuming bologna, potted meat, bacon, hot dogs, sausages, ham, salami and other processed meats; these are high in fat. Also avoid meat and fish canned in oil. If you do not eat meat, select lean protein from vegetable sources such as tofu, beans and lentils.
Dietary Fiber
The dietary fiber in fruits, vegetables and whole grains will provide satiety in a low-fat diet. Fiber may also help you control the diarrhea symptoms that may be experienced after surgery. Opt for whole grain products such as brown rice, whole grain bread and pasta. Read the label and select foods with 3 g of fiber or more per serving. If gas and bloating are a problem, avoid eating raw vegetables; try cooked and canned vegetables and fruits instead.
Beverages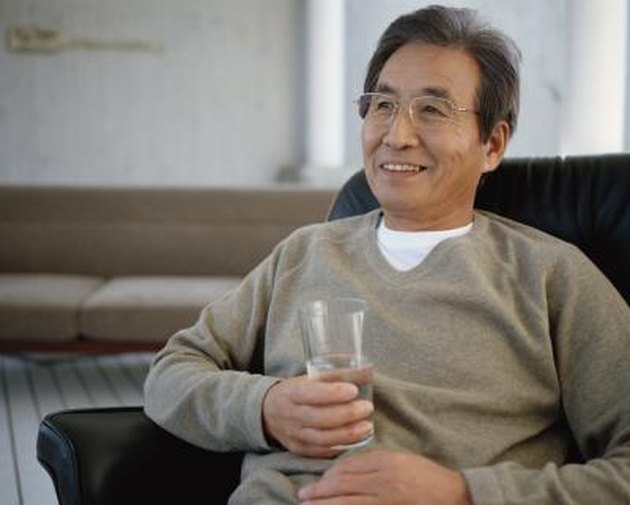 Stay hydrated. Drink plenty of water and select 100-percent fruit juices with no sugar added. If you can tolerate lactose, select 1-percent or skim milk. Avoid alcoholic drinks; they may add metabolic stress to your liver. Avoid carbonated beverages and beverages that may cause you pain, gas, bloating, discomfort or diarrhea.
Is This an Emergency?
If you are experiencing serious medical symptoms, seek emergency treatment immediately.