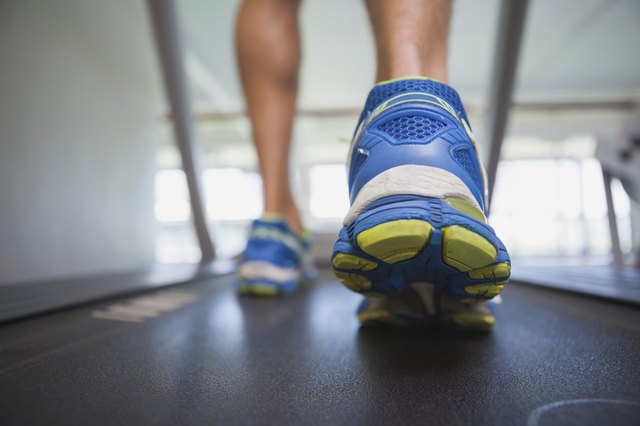 The multistage fitness test, commonly called the beep test, provides a basic measure of aerobic fitness. You complete the exercise by running between two spots 20 meters apart on the signal of a recorded beep. As the test progresses, the beeps increase in frequency. You can't perform the test on a treadmill, nor is it ideal for training.
Treadmill Drawbacks
During the beep test you must turn sharp corners, accelerate and decelerate -- something you can't imitate on a treadmill. Personal trainer Al Nuttall, based in Cairns, Australia, notes that you can somewhat simulate a beep test by setting the treadmill incline to 1 percent incline and the speed to 5 mph. After each minute increase your speed by 0.3 mph.
This will provide the same progression as the beep test, but it won't train you for the corners, he notes. To properly prepare, incorporate running on a flat surface with turns in your training.