Your body requires small amounts of biotin -- also called vitamin H -- to convert the food you consume into energy. Biotin also supports the healthy growth of your nails and hair. If you're uncertain how much biotin you need each day, seek additional guidance from your medical provider.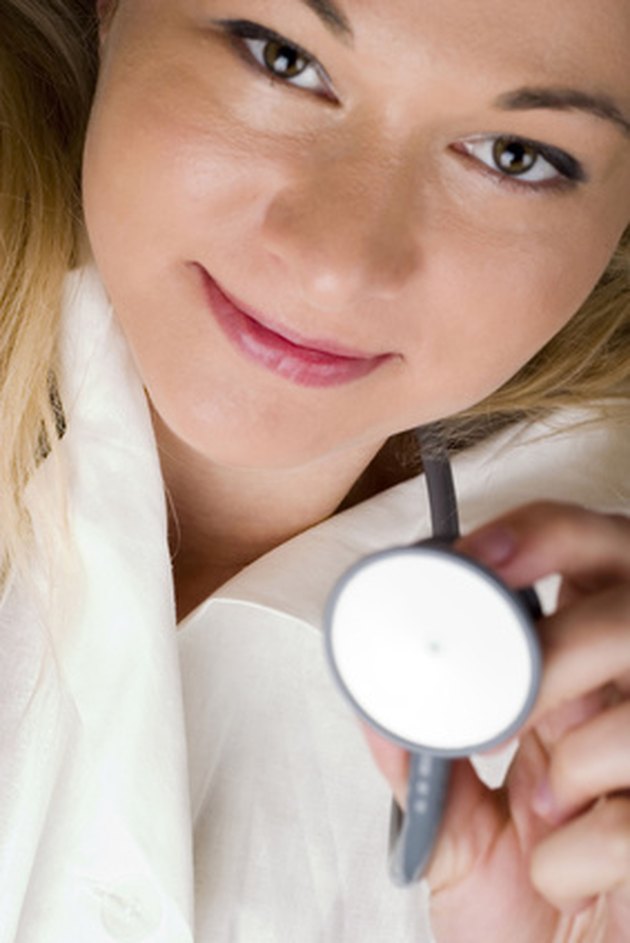 Overall Safety and Warnings
Regardless of dosage, biotin is generally nontoxic and doesn't cause side effects. However, the tolerable upper intake level of biotin hasn't been determined by health professionals. For this reason, avoid taking more than the established recommended daily intake dosages noted for your age and health status, unless instructed otherwise by a healthcare professional.
For Adults
The recommended daily intake of biotin for men, women and pregnant females is 30 mcg. If you have difficulty getting enough of this nutrient from consuming biotin-rich foods, such as eggs, nuts, whole grains, beans, fruits and vegetables, talk with your doctor about adding a biotin supplement to your daily regimen.
For Lactating Women
Mothers who are breastfeeding need to get more biotin each day to ensure their nursing infant receives appropriate amounts of this nutrient. While lactating, women should increase their biotin intake to 35 mcg daily.
For Biotin Deficiency
If you have unusually low biotin levels, your doctor may recommend adding a biotin supplement to your diet. Depending on your health status, your daily dose of biotin may range between 100 and 1000 mcg. However, health professionals with the University of Maryland Medical Center warn that the safety of biotin has only been established for daily doses of 30 to 600 mcg. For this reason, larger doses of biotin should only be used if you're under the direct care of a physician.
For Children
Children usually don't need to take a biotin supplement, and you shouldn't give a child any type of vitamin supplement without first consulting your pediatrician. The recommended daily intake of biotin for children varies depending on age. Infants usually get the recommended 5 to 6 mcg of biotin daily from consuming breast milk. Children ages 1 to 3, 4 to 8 and 9 to 13 require 8 mcg, 12 mcg and 20 mcg of biotin, respectively, each day. During adolescence, children ages 14 to 18 should increase their biotin intake to 25 mcg daily.