You've just entered a new decade and you want to start it off right. While weight may be your primary concern when it comes to what and how much you eat, now is as good a time as any to start thinking about your health too. Knowing how many calories you need and what to eat while you're 20 sets you up for good health for life. Use a calorie counter to help you stay on track and ensure you're getting the best quality nutrition each day.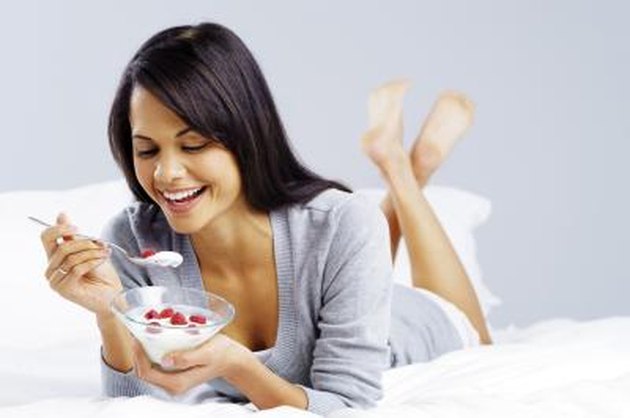 How Much to Eat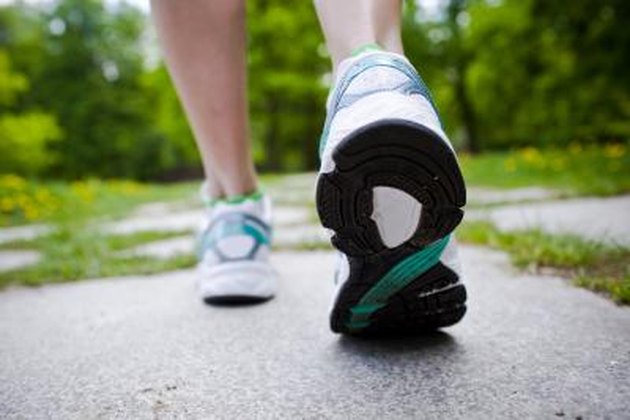 When it comes to managing your weight, calories count. How much you need depends on a number of factors, including your height, weight, activity level and whether you want to lose or gain weight. The U.S. Department of Agriculture has established general calorie guidelines based on age, gender and activity that can help you get started. If you don't get any exercise, you need 1,800 to 2,000 calories a day. If you get some exercise, the equivalent of walking 1.5 to 3 miles a day at an easy pace, you need 2,000 to 2,200 calories a day. If you work out a little more heavily, equivalent to walking more than 3 miles a day, you need 2,400 calories a day.
Getting Your Grains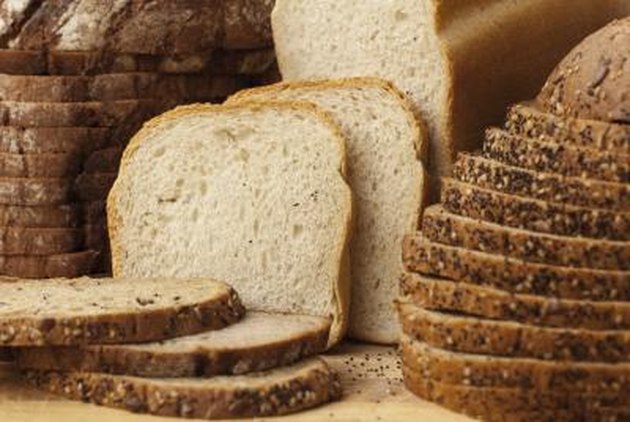 You probably get enough grains in your diet, according to the U.S. Department of Agriculture, but may not get enough whole grains. Getting more whole grains in your diet increases your intake of fiber, which can help you better manage your weight. Plus, whole grains are a good source of vitamins and minerals, including B vitamins, magnesium, iron and selenium. You should make at least half the grains you eat whole grains.
Include Fruits and Veggies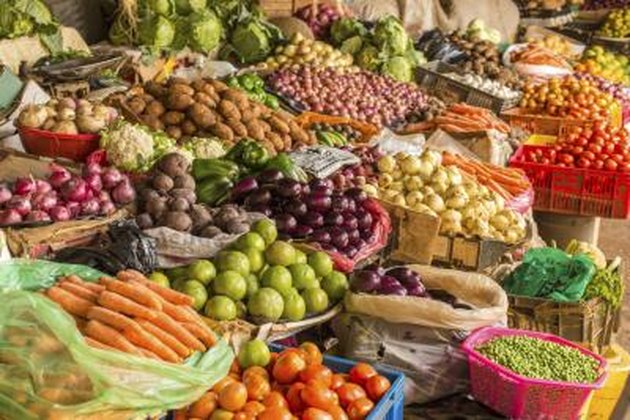 When it comes to improving the quality of your diet, you can't go wrong eating more fruits and vegetables. They are low in calories, low in fat and loaded with nutrients that keep you feeling and looking good. The vitamins found in fruits and vegetables, specifically vitamins A and C, can help improve the health and beauty of your skin, according to a 2009 article published in the journal "Dermato-Endocrinology." Include fruits and veggies at most meals, and make them your go-to snack to make sure you get enough.
Eat the Right Proteins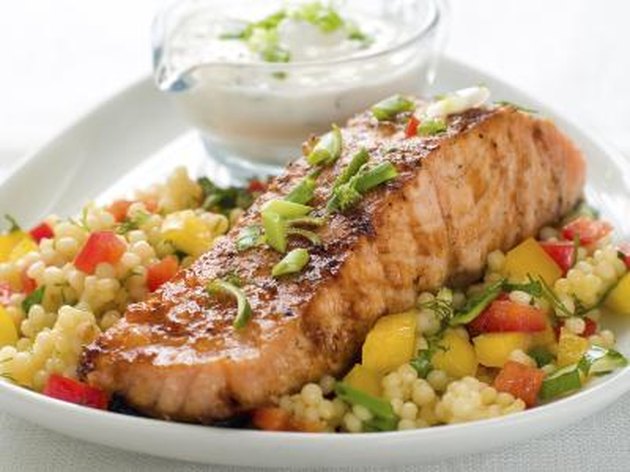 As a young woman, you are at risk of developing iron-deficiency anemia, according to the Office of Dietary Supplements. Protein foods are a good source of iron and also provide B vitamins, vitamin E, magnesium and zinc. To help you keep your calories under control, include lean sources of protein such as poultry, fish, lean red meat, tofu and beans. The leaner sources of protein are also lower in saturated fat, making them better for your heart.
You Still Need Milk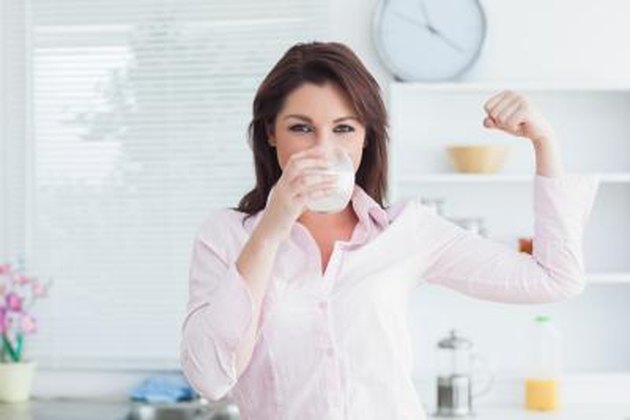 While you're no longer a growing teen, you still need calcium for your bones. Getting enough calcium now helps prevent you from developing osteoporosis later on. Milk, yogurt and cheese are all good sources of calcium. Plus, they provide protein and vitamin D. If you can't tolerate milk, you can drink soy milk instead.