If you average a brisk pace of one second per jumping jack, you could do a whopping 1,800 jumping jacks in half an hour. And according to Harvard Health Publications, that's enough to burn up to 200 calories, depending on your body weight. If you're watching your diet so as not to "eat back" all those calories you just burned, those jumping jacks would add up to a pound lost every 17 or 18 days. Always consult your doctor before beginning any new exercise regimen.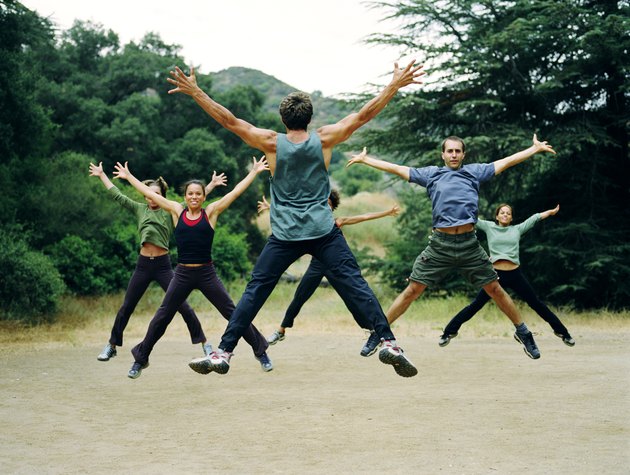 Avoid the Monotony
Doing 1,800 jumping jacks every day isn't just monotonous — it's also a recipe for repetitive use injuries. Make things easier on your body by doing your jumping jacks in 10-minute bursts and taking at least one rest day per week.
Expand Your Repertoire
If you enjoy jumping jacks, you might also enjoy other calisthenics exercises like mountain climbers, burpees and star jumps. Like jumping jacks, they give you the thrill of mastering and challenging your body with no extra equipment. Incorporating these exercises may also help you lose weight, because the new stimuli make it more challenging for your body to adapt. In essence, you'll be cross-training with different types of calisthenics. Again, consult your doctor — and then a fitness professional if your doctor gives you the OK — to determine a plan that's best for you.