Although your muscles won't instantly turn to putty and a pot belly won't pop up overnight, your fitness level will decline when you stop going to the gym. The rate of its decline depends on how fit you were to begin with and how long you've been working out.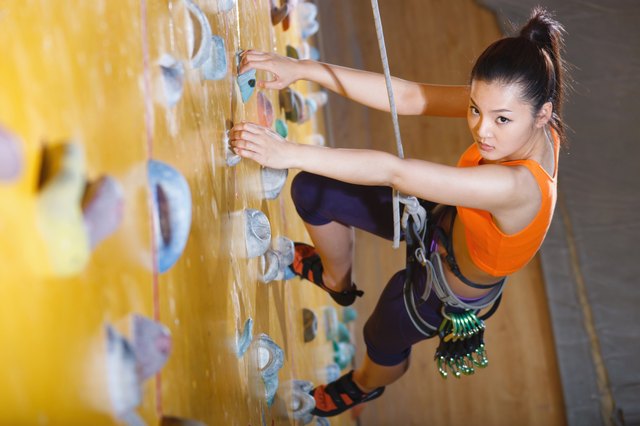 Cardiovascular Fitness
Your cardiovascular fitness level declines when you stop your aerobic workouts. Highly trained athletes, for instance, experience a rapid and dramatic decline in their cardiovascular fitness for the first three weeks after they stop working out, after which time the fitness loss slows down, according to the American Council on Exercise. If your level of fitness is high, but lower than a pro athlete, your fitness level will start to drop after about 12 weeks. If your fitness level is low to moderate, you'll only retain your fitness level for a few weeks, after which it will decline quickly.
Strength Loss
Your muscular strength declines when you give up your strength training routine, depending on your level of fitness and how long you've been strength training. Highly trained athletes can expect to retain their muscular strength for several weeks or even months. They will also maintain a higher level of fitness after they stop lifting weights than those who are newer to strength training. If you're new to strength training, your muscles atrophy at a quicker rate and can regress to the same level they were before you began your strength training routine.
Weight Gain
Gaining weight is a potential side effect if you stop going to the gym. Your gym workouts burn calories and increase your metabolism, which helps maintain or even lose weight with a regular routine. A one-hour calisthenics workout for a 155-pound person can burn form 334 to 596 calories, depending on intensity level, according to Harvard Medical School. Weightlifting burns between 224 and 446 calories per hour for a 155-pound person.
Keep Moving
Even if you stop going to the gym, it's possible to get some type of exercise to help maintain your weight and fitness level. Non-gym aerobic activities include walking, jogging, running, riding your bicycle or jumping rope. Strength training at home is possible with inexpensive resistance bands or makeshift weights created from milk jugs, a phone book or other heavy, household items.