Lifting weights every day can hurt your goals to gain muscle and get leaner. When you strength train, you create micro tears in your muscles. Your muscles grow and strengthen when you allow these tears to repair. Targeting the same muscle groups with a daily lift denies your body this rebuilding process. Even if you work different muscle groups on consecutive days, you should skip lifting a few days each week to prevent overtraining.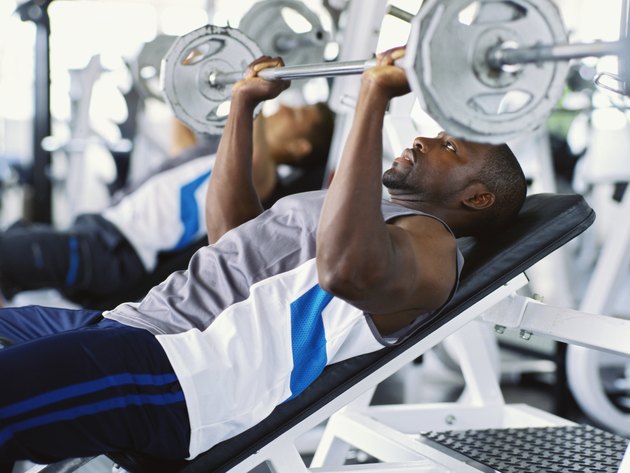 Rest Time
Leave at least 48 hours between lifting sessions for particular muscle groups. This means if you train your legs on Monday morning, you should wait until Wednesday morning -- or later -- to train them again. A particularly intense lifting session may require as much as 72 hours of rest for full repair and recovery of the muscles.
Total Body or Split Sessions
If you choose total-body workouts, do just two to three sessions per week on non-consecutive days. A split session enables you to train frequently while still allowing adequate rest for your muscles. A split set could have you training four days per week, but targeting different muscle groups in each workout. For example, you might train the chest and back on Monday, the legs on Tuesday, your abs, arms and shoulders on Thursday and a full-body session on Saturday. Your rest days from strength training could then be Wednesday, Friday and Sunday.