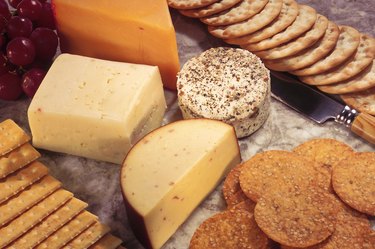 You might find choosing which foods to eat from the array of healthy and not-so-healthy choices sufficiently challenging amid the ongoing national conversation about diet and nutrition. Add to that the variable of timing, and the potential for confusion might increase. Health and nutrition experts offer considerable differences of opinion on the relative merits and potential health hazards of eating before bed. To arrive at the best and safest approach for your individual health requirements and goals, consult your healthcare provider before making any diet or lifestyle changes.
Weight Loss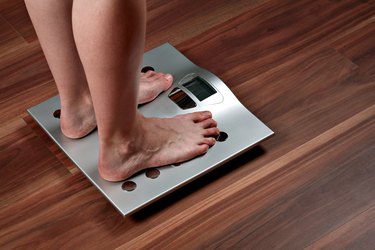 If you are dieting to lose weight, you might come across the adage that not eating after a certain time in the evening will result in faster weight loss or that calories consumed in late-night snacking are more likely to turn to fat. Not so, according to Columbia University Health Services. Calories you consume late at night have the same energy value as calories you consume at any other time. Some people have success reaching their weight-loss goals by including an evening snack to stave off hunger and possible overeating the next day. For others, not eating after a certain time in the evening means successfully avoiding sugary or high-fat foods that can derail an otherwise healthy weight-loss plan.
Blood Sugar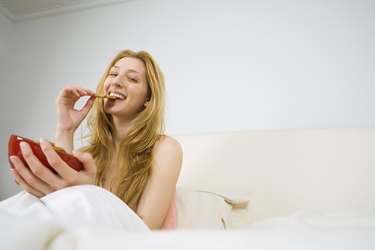 Eating at night might upset your body's natural day/night cycle and lead to poor-quality sleep, says Erika Gebel, writing for "Diabetes Forecast." Your finely tuned biological clock, which prepares your pancreas to be more active and produce more insulin during the day than at night, might become confused. As a result, late-night snacking might impair your sleep and your ability to manage your blood sugar levels. Over time, you might become more susceptible to developing insulin resistance and diabetes.
Indigestion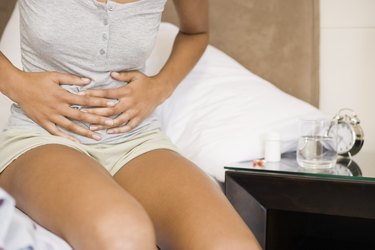 Eating later in the evening usually means you will be going to bed sooner after eating than you would otherwise. Lying down with a full stomach can disrupt the gravity-assisted process of digestion that moves food through your digestive tract, prompting symptoms such as heartburn, queasiness and gas. Making a habit of sleeping on a full stomach can lead to a condition known as gastroesophageal reflux disease, or GERD, in susceptible people. GERD is a type of indigestion that involves constriction of the lower sphincter, where food exits the stomach, and is characterized by a burning sensation behind the breastbone or in the middle abdomen. The National Institutes of Health's Digestive Diseases Information Clearinghouse recommends not eating two to three hours before bed to help control the symptoms of GERD.
Healing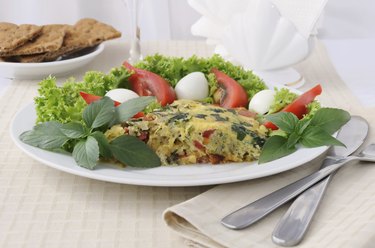 Eating before bed slows metabolism and encourages weight gain, says Dr. Mark Hyman in his book "Ultrametabolism: The Simple Plan for Automatic Weight Loss." Get into the habit of eating dinner earlier and opt for a smaller, lighter meal to reduce the time and energy needed for digestion to allow your body to carry out its other internal housekeeping functions such as healing, repair and growth.