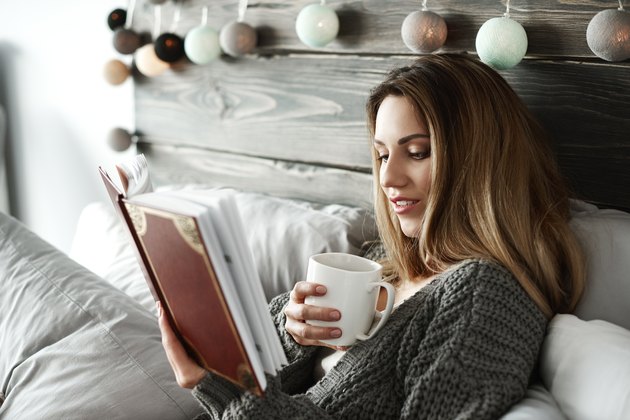 But while many studies confirm there are benefits to drinking apple cider vinegar, can it really help with weight loss?
Participants who drank one tablespoon of vinegar per day lost an average of 2.6 pounds and a half inch from their waists. The results were even better for those that drank two tablespoons of vinegar, losing an average of almost four pounds and close to an inch from their waists.
Best Time of Day to Drink Apple Cider Vinegar for Weight Loss
This Japanese study found that adding one or two tablespoons of vinegar to the diet can help reduce both weight and waist size, and it wasn't necessary to take it before bedtime to see results.
"The best time to take apple cider vinegar is before or with a meal, the time of day doesn't really matter," said Colette Heimowitz, nutritionist and VP of Nutrition Communication & Education at Atkins Nutritionals.
The participants drank two tablespoons of ACV or water with one ounce of cheese before going to bed. The scientists found that the study participants who drank apple cider vinegar had lower blood sugar levels in the morning than when they drank two tablespoons of water before sleeping instead.
While the study didn't check if the participants lost any weight, reduced blood sugar means lower insulin levels. Insulin is the hormone that helps turn some of the food we eat into body fat.
"Besides moderating blood sugar levels, consuming apple cider vinegar at bedtime may also slow the digestion of carbohydrates, which could help with weight control," said Heimowitz.
However, this was the only study to investigate vinegar's effects depending on the time of day it's taken. Although the study was fairly large and found encouraging results, more research may be needed to confirm these benefits.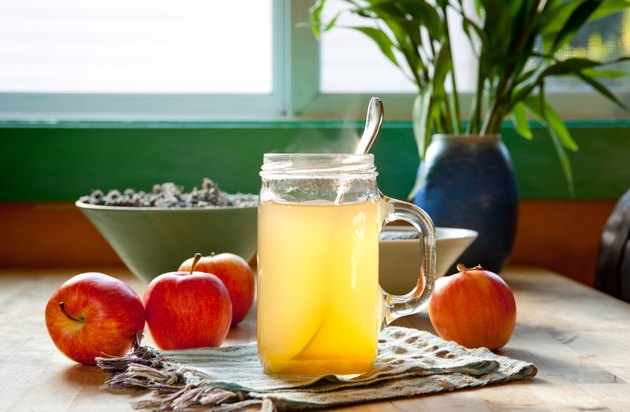 Benefits of Drinking Apple Cider Vinegar Before Bed
How to Drink Apple Cider Vinegar for Weight Loss
The amount of apple cider vinegar that seems to work for weight loss is one to two tablespoons (15 to 30 mL) per day. It can be consumed straight or mixed with food, water or another beverage.
"A good idea would be to mix ACV with water since undiluted vinegar could burn the inside of your mouth or esophagus," said Heimowitz. "Another way to get your dose of ACV is in a salad; just mix it with olive oil and your favorite vegetables."
For someone who doesn't usually include vinegar in their diet, it might be a good idea to start with one teaspoon every day to see how well your stomach tolerates it.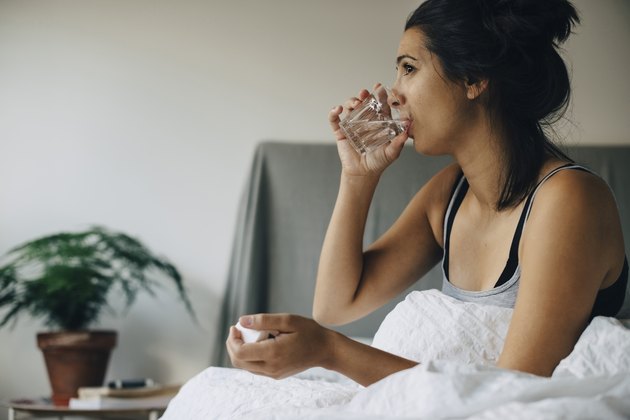 Precautions When Drinking ACV Before Bed
While drinking apple cider vinegar before bed is considered safe for most people, ACV is an acid, and there are some things you should keep in mind.