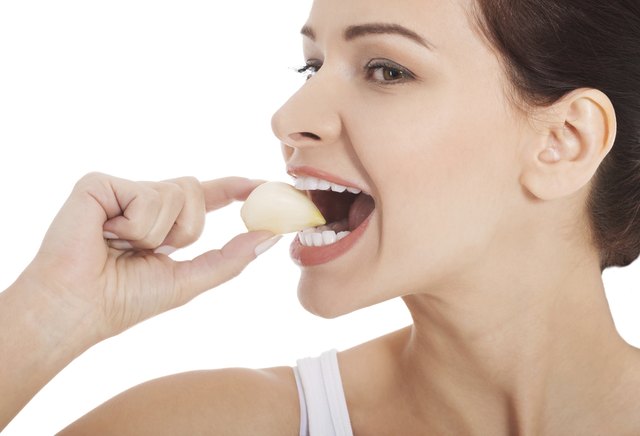 It's doubtful that lilies come to mind when eating garlic, but this odorous bulb is a member of the lily family. For more than 5,000 years, people have eaten garlic for medicinal purposes. In fact, 400 years ago, the Native American Cherokees used garlic as a diuretic, a cure for deafness and a dewormer for children. The health benefits of eating garlic continue today, and the "Journal of Nutrition" says garlic helps reduce the risk of heart disease, improves memory and lowers cholesterol.
Reduces Risk of Heart Disease
The antioxidants in garlic reduce the damage done by free radicals that can cause heart disease and cognitive loss. Eating garlic may also reduce blood pressure and inhibit hardening of the arteries because it works as a blood thinner. Thinning of the blood helps increase blood circulation and may prevent vascular damage that can lead to heart disease and stroke.
Improves Cognitive Function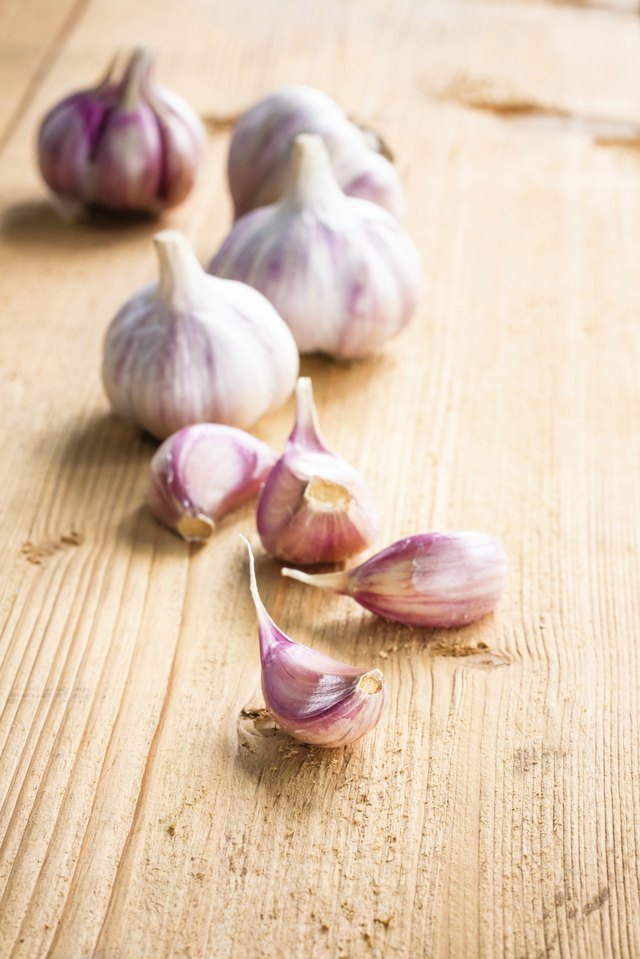 The increase in circulation that results from eating garlic may help prevent dementia by protecting the brain from degenerative diseases. Adding garlic to your meals can decrease inflammation and lower cholesterol, helping to reduce the risk of brain cell injuries. Eating one whole garlic clove each day can lower your cholesterol within four months, according to the Huntington College of Health Services.
Strengthens Immune System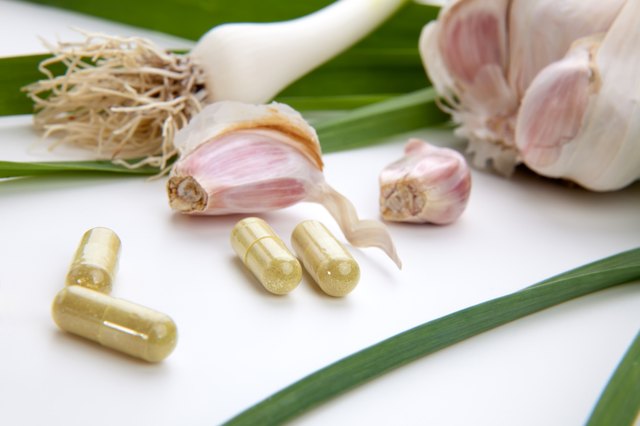 Eating raw or cooked garlic can boost your immune system, fighting off colds and even cancer, especially colon, esophagus and stomach cancers. If you catch a cold, eating garlic may decrease the time it takes to get over the cold. Taking garlic supplements is not as effective in strengthening the immune system as eating whole garlic cloves.
Negative Effects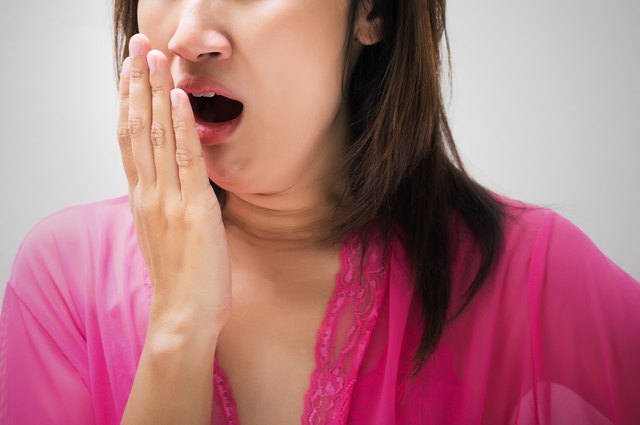 Although eating garlic has health benefits, some people can develop indigestion from the allicin in garlic. Allicin is an antioxidant produced when chewing or chopping into the garlic clove and gives the garlic its distinct odor. Allicin may also cause bad breath and odor from your skin pores.
Serving Suggestions
If eating whole garlic doesn't appeal to you, saute chopped garlic cloves with vegetables and meats. Chopped garlic adds flavor to salad dressings, soup and gravy. Rub whole garlic cloves on meat before grilling or make a mix of garlic, parsley and your favorite herbs to sprinkle over roasts and potatoes before baking.