Fifty-year-old women who eat a balanced diet are more likely to look and feel their best – and maintain healthy body weights. Choosing nutrient-dense foods and sticking within recommended calorie ranges are the keys to getting proper nutrition. Using a daily meal plan helps 50-year-old women meet their daily nutritional needs.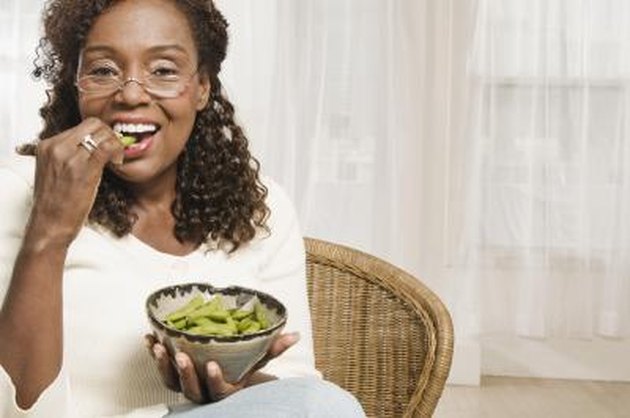 Calories
To maintain healthy body weights, 50-year-old women generally require 1,800 to 2,200 calories a day, according to the Dietary Guidelines for Americans 2010. While sedentary women in this age group usually need about 1,800 calories daily, those who regularly exercise may require closer to 2,200 calories a day. To lose weight, overweight 50-year-old women may need 1,000 to 1,200 calories daily if they are sedentary and weigh less than 165 pounds, or 1,200 to 1,600 calories a day if they work out regularly or weigh 165 pounds or more, according to the National Heart, Lung and Blood Institute.
Protein Foods
Women in their 50s need a minimum of 46 grams of protein daily, which is the protein recommended dietary allowance, or RDA, reports the Institute of Medicine. According to the Dietary Guidelines for Americans 2010, women consuming 2,000-calorie diets should aim for 5.5 ounces of protein foods daily. A 1-ounce equivalent from the protein foods group includes 1 ounce of meat, poultry or fish, 1 egg, 1.5 egg whites, one-half ounce of nuts or seeds, one-fourth cup of legumes, one-half of a soy or bean burger, one-fourth cup of tofu, 1 ounce of cooked tempeh, 1 tablespoon of peanut butter or 2 tablespoons of hummus, according to ChooseMyPlate.gov.
Dairy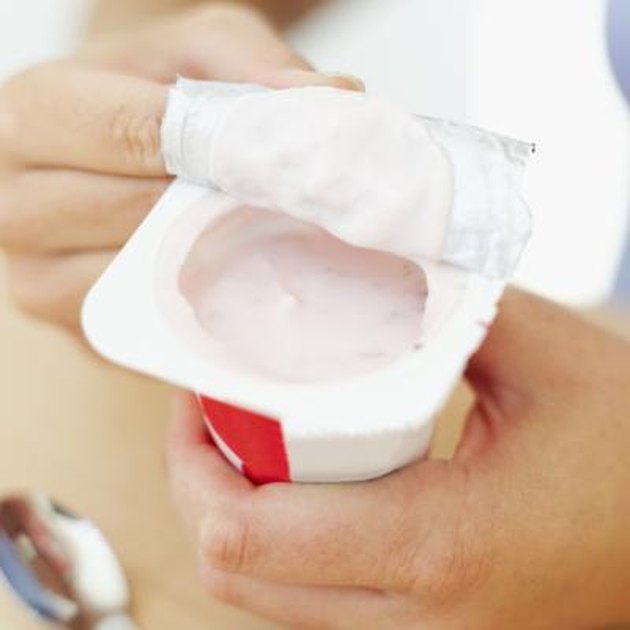 Although dairy foods are rich in protein, they also fall into a separate food group because they are high in calcium -- an important nutrient for 50-year-old women. The Dietary Guidelines suggest 50-year-old women eating 2,000 calories a day aim to consume 3 cups of dairy foods. A 1-cup equivalent from the dairy foods group includes 1 cup of low-fat milk or yogurt, 1.5 ounce of hard cheese, such as cheddar or Swiss, 2 cups of low-fat cottage cheese or 1 cup of calcium-fortified soy milk.
Fruits and Vegetables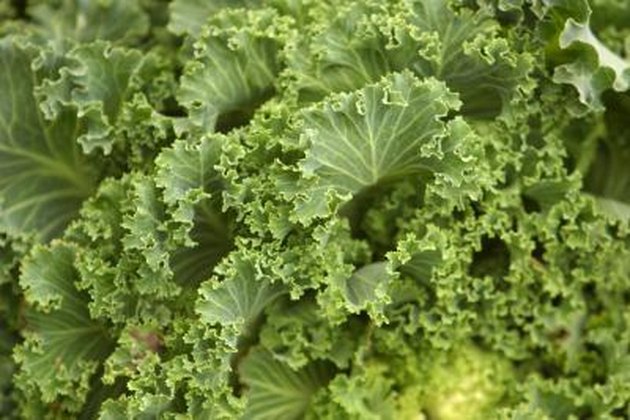 Getting plenty of fruits and vegetables in your diet will boost your fiber intake, which can help prevent constipation and aid in healthy weight management. The Dietary Guidelines for Americans 2010 suggest eating 2 cups of fruits and 2.5 cups of vegetables daily for 50-year-old women consuming 2,000 calories a day. Choose a variety of vegetables, including leafy greens, red and orange vegetables, beans, peas, and other starchy vegetables, such as corn and potatoes.
Grains and Oils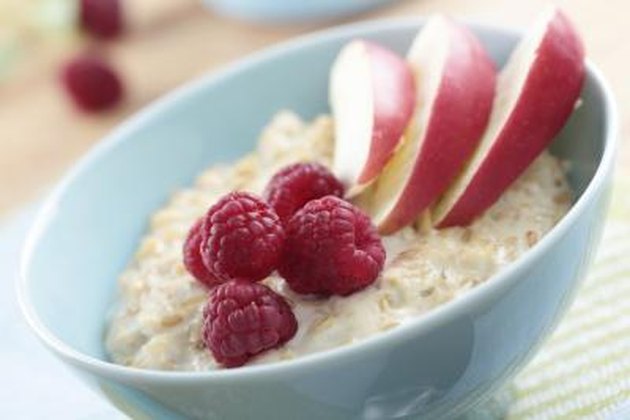 When eating 2,000 calories a day, shoot for 6 ounces of grains and 6 teaspoons of oils daily, suggest the Dietary Guidelines for Americans 2010. Choose whole grains over refined grains when possible. According to ChooseMyPlate.gov, a 1-ounce portion from the grains group equals one-half cup of cooked rice, pasta or oatmeal, 1 cup of ready-to-eat cereal or one slice of bread. A 1-teaspoon equivalent from the oils group equals 1 teaspoon of vegetable oil, 1 tablespoon of Italian salad dressing, one-third ounce of nuts or 1.5 teaspoons of peanut butter.