Contrary to popular belief, being skinny doesn't equate to being fit. Skinny people who don't exercise regularly are prone to having low fitness levels, low muscle tone and decreased endurance. You can get fit, however, by following some general fitness and health tips to help you get stronger and in better shape. In addition to a regular fitness routine, you should eat a nutritious diet that consists of vegetables, fruits, lean proteins and healthy fats to improve heart health, muscle growth and energy levels.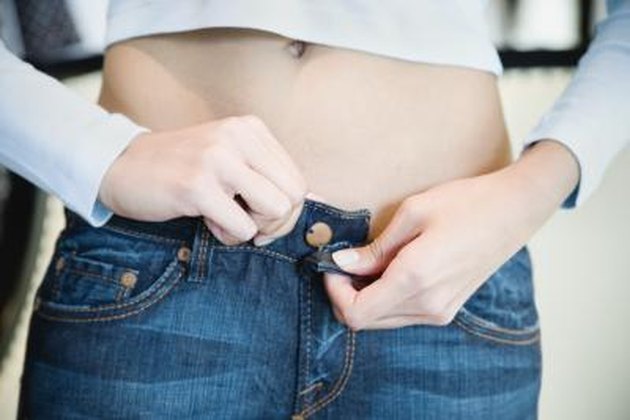 Strength Train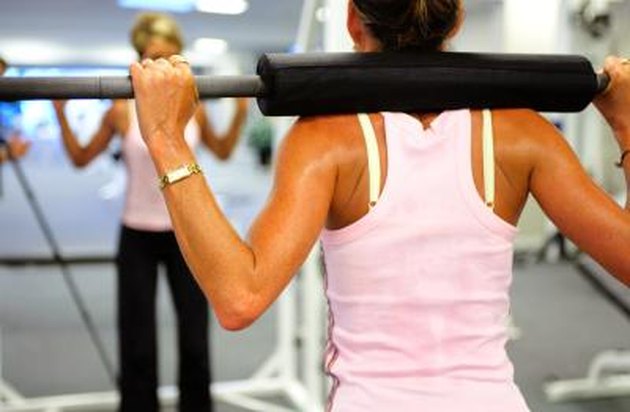 Strength training increases muscle mass in the body for toned muscles. You will need to increase the ratio of lean muscle mass in the body versus fat to achieve a fit, well-defined physique. Aim to complete two to three strength-training sessions per week with exercises that target all of the major muscle groups including the shoulders, arms, back, chest, legs, gluteals and core. A circuit-training program of back-to-back exercises will keep your heart rate up to improve heart health as well. A sample workout may include squats, lateral raises, crunches, biceps curls, seated rows and walking lunges. Do each exercise for one minute before switching to the next for a total of three circuits.
Short Cardio Sessions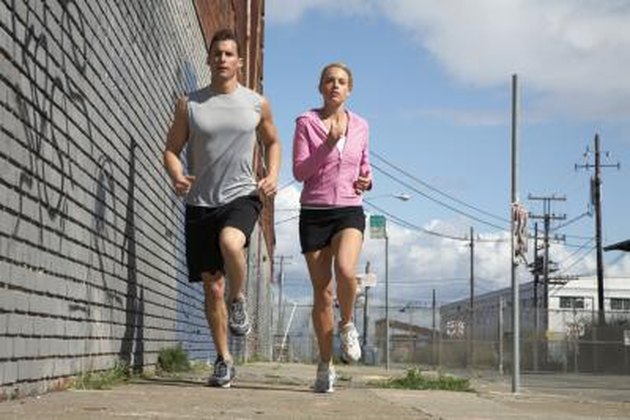 Do cardio exercise three to four times per week to improve heart and lung health. While cardio is great for the heart, it also burns calories for weight loss. If you are already skinny, you will need to avoid lengthy cardio sessions that can lead to further weight loss. Instead of hour-long jogs, aim to do short 30-minute sessions that are of moderate to high intensity. You can also change up the intensity of sessions by adding a few 20- to 30-second sprints into a 30-minute run or bike ride. This helps elevate the heart rate but avoids the risk of muscle loss from long cardio sessions.
Heavier Weights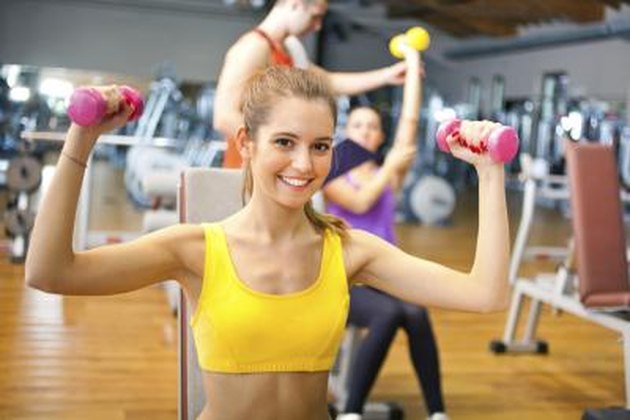 Lift heavier weights to gain muscles. You may see people lifting lighter weights for a lot of repetitions; this can aid in increasing muscular endurance and toning, however, it will not create muscle hypertrophy. In order to grow muscles and increase strength, you will need to lift heavy for fewer repetitions. Pick a weight you can lift approximately eight to 10 times maximum before fatigue sets in. Do three sets of eight repetitions of each exercise two to three times per week.
Eat More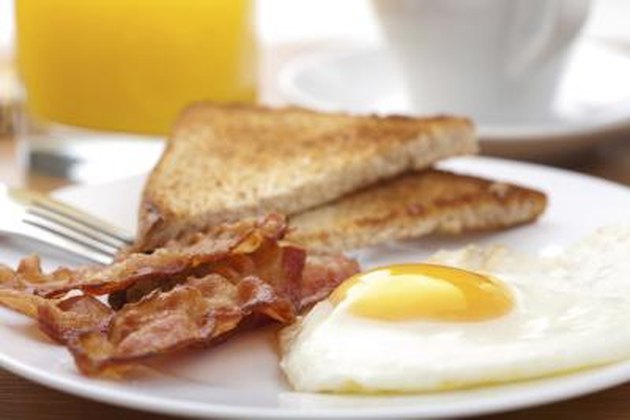 You will need to eat more calories overall in order to gain muscle and improve your fitness level. The body needs adequate energy intake to fuel workouts as well as everyday physical and mental activities. To gain a healthy pound per week, eat approximately 500 calories more per day for a total net gain of 3,500 calories per week. You can meet this criteria by adding in healthy snacks or meals such as consuming a protein shake before and after a workout; adding eggs with your usual breakfast toast; and a sweet potato with chicken and greens for dinner. It may not be hard to add extra calories for skinny people who already have poor diet habits and poor energy intakes.