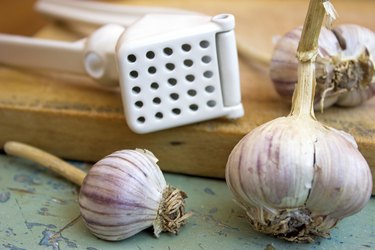 Doctors often prescribe blood thinners for those who have an increased risk for heart or blood vessel disease. Thinner blood can result in a lower risk of blood clots in arteries and veins, which can reduce the chances of a heart attack. Drugs such as aspirin or anticoagulants are often used to prevent blood clots. A diet rich in Mediterranean foods can help reduce the risk of clogged arteries, and certain foods -- including garlic, ginger and turmeric -- can be useful in thinning out the blood.
The Mediterranean Diet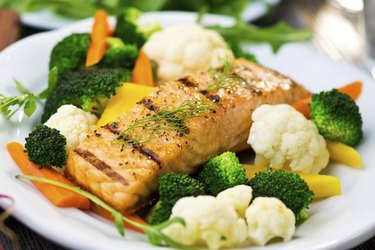 A 2014 article on the MedlinePlus website notes that the benefits of a Mediterranean diet on arterial health. Adults who adopt a Mediterranean diet can cut their risk of heart attack and stroke by 30 percent over a five-year period, according to the article. Dr. Miguel Martinez-Gonzalez, a professor at the University of Navarra in Pamplona, Spain, told MedlinePlus that the benefits also extend to peripheral artery disease.
Mediterranean Foods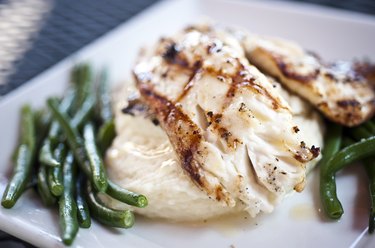 The Mediterranean diet originated in Italy, Spain and other countries in the Mediterranean region. It includes fewer carbohydrates, less meat and more plant-based foods and monounsaturated fats than the typical American diet. MedlinePlus notes that the diet is based on eating plenty of fish, other seafood, high-fiber foods, fruits, vegetables, nuts, legumes and olive oil, with small amounts of red meat, saturated fats and sugar.
Go With Garlic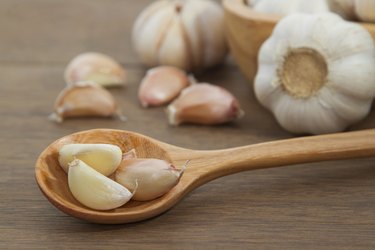 Garlic has been used for centuries in a number of medicinal applications, including as an antiseptic and a treatment for the common cold. According to University of Maryland Medical Center, one of garlic's most promising roles is its use in the prevention of heart disease and atherosclerosis -- hardening of the arteries through plaque buildup. Garlic may be able to not only slow the progression of atherosclerosis, but it may also have favorable effects on blood pressure. Garlic's ability to act as a blood thinner is partially responsible for these heart-healthy effects.
Ginger Benefits
Ginger is a root that has been used in Asian, Indian and Arabic cuisine and medicine. The University of Maryland Medical Center notes that its long list of uses include treatment of upset stomach, diarrhea, nausea, arthritis and heart conditions. Ginger also possesses blood-thinning properties, as well as anti-inflammatory effects that may indirectly help thin blood, as inflammation can cause thicker blood. Ginger can be consumed in a variety of forms including fresh or dried root, extracts, capsules and teas.
Turmeric Treatments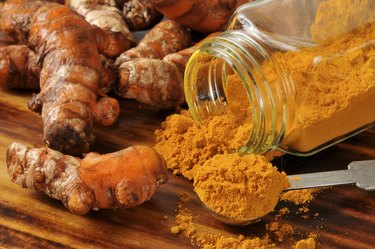 Turmeric, a flavorful herb commonly used in Indian cooking, is also used medicinally in Chinese and American Indian medicine as an anti-inflammatory with potential for treating wounds, skin diseases and liver conditions. Similar to garlic, turmeric may also stave off the onset of atherosclerosis by preventing bad cholesterol from accumulating in blood vessels. MedlinePlus notes that turmeric can slow blood clotting, due to its blood-thinning properties.
Bleeding Risks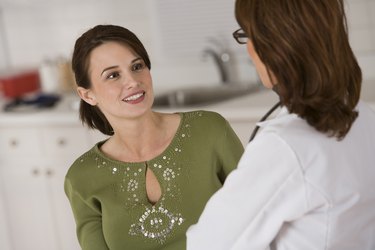 All blood-thinning foods should be used with care, as they can increase the risk of bleeding. This is particularly true if you are taking any blood-thinning medications, or you're at an increased risk for bleeding. If you are taking aspirin, blood thinners such as warfarin or clopidogrel, or are planning to have surgery, be sure to check with your doctor before adding garlic, turmeric, ginger or any other blood-thinning substances to your diet.