For rapid weight loss, low carbohydrate diets have an enormous appeal. But if your goal in losing weight is to be healthier and more energetic, simply eliminating carbs without paying attention to your body's nutritional needs can leave you feeling drained and discouraged, and reaching for a bagel.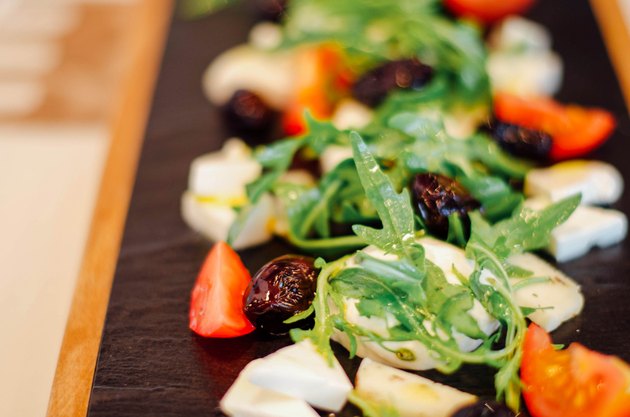 Carbohydrate Foods
Carbohydrates come from plant sources. Many restricted-carbohydrate diets eliminate sugar, flour and other grains. But fruits, vegetables, nuts and seeds are also carbohydrate foods containing vital nutrients necessary for healthy metabolism. If you only have a few pounds to lose, skipping fruits and veggies for a few days won't cause any significant deficiencies. But if you have a significant amount of weight to lose, you will likely be dieting for several weeks. Completely eliminating carbohydrates would leave you with a very limited diet devoid of important vitamins and minerals.
Role of Carbohydrate
Carbohydrates are your body's preferred fuel source for daily activities. According to Dr. Jeff Firkins of Ohio State University, your brain relies on carbohydrates for fuel, using 120 g, or about 480 calories worth of glucose daily. When you eat carbohydrates, they are gradually broken down to glucose in your digestive tract and released into your bloodstream. From there, some glucose remains in your circulatory system to be used for immediate energy and some gets stored for future use as glycogen in your muscles and liver. When the storage capacity for glycogen has been reached, excess carbohydrates are converted to fat and stored in your adipose tissue. Eliminating or restricting carbohydrates forces your body to utilize other, less easily broken down sources of fuel.
Carbohydrate Restriction
When you eliminate or severely restrict carbohydrates from your diet, your body goes into a fasting or starvation mode, and you begin to break down fat and protein for fuel. In the process of fat metabolism, large numbers of ketones are formed in the liver and released into the bloodstream. According to Dr. Firkins, the ketogenic state is an intermediate stage of starvation during which, deprived of available glucose, the brain begins to use ketones for fuel. In this state, your appetite is suppressed, fat becomes your body's primary fuel source and you begin to lose weight.
Obesity and Low-Carb Diets
Low-carb diets have been a topic of controversy since the advent of the Atkins diet in 1972, but recent research has shown them to have health benefits for obese individuals. In 2006, a 12-week Australian study of 100 obese women with the average age of 49 showed a restricted carbohydrate diet to decrease risk markers for cardiovascular disease and metabolic syndrome. A 2008 study conducted at Marshal University in Huntington, West Virginia found that restricted carbohydrate diets decreased levels of cholesterol and serum triglycerides in obese children aged 6 to 12.