Losing weight is never an easy project, especially if you have a lot of weight to lose and want to keep the weight off. There's no single "average" weight loss in a six-month period, because fitness goals vary from person to person and fitness programs vary greatly in their effectiveness.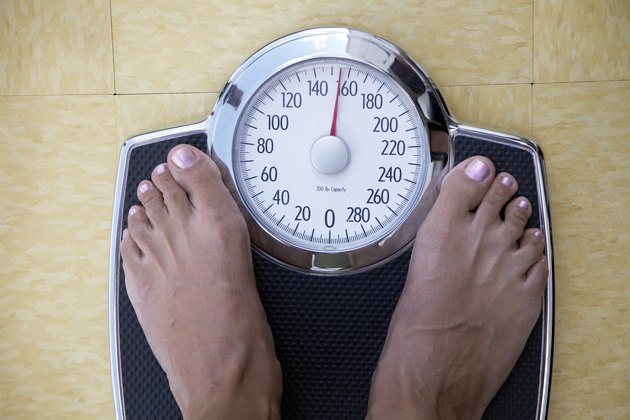 Averages: Examining the Evidence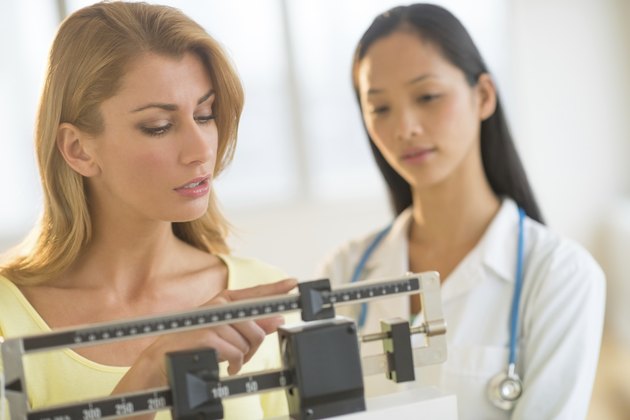 A 2005 study published by The American Journal of Clinical Nutrition sought to examine weight loss patterns and averages. The study found that about 20 percent of overweight people maintain their weight loss for one year. At six months, the average weight loss was 15.4 pounds. Over time, weight maintenance became easier, but six months wasn't sufficient time for weight loss to be sustained. Most participants had to maintain their weight loss for two to five years to see permanent success.
Understanding Calories and Weight
To lose a pound of weight, you must burn 3,500 calories. The number of calories an individual burns varies with the intensity of the exercise and the individual's weight and muscle mass. For example, according to Harvard Health Publications, a 185-pound person running at a pace of 6 mph for 30 minutes will burn about 444 calories. A 155-pound person running at the same pace and for the same length of time, however, will burn only 372 calories. The CDC recommends 300 minutes of moderate-intensity cardio exercise a week for maximum health benefits. A 185-pound person running 300 minutes at 6 mph would burn 4,444 calories a week, resulting in a six-month weight-loss of 33 pounds, while a 155-pound person matching that workout would burn 3,720 calories a week, leading to the loss of 27.6 pounds in six months. These figures, however, are based on the assumption that a person trying to lose weight isn't eating an excess of calories. Overeating can dramatically slow weight loss.
Dieting for Weight-Loss
Dieting can amplify the effects of exercise, particularly if you currently eat more calories than you need to maintain your weight. Reducing your caloric intake to the minimum number of calories you need each day -- a number that varies depending on activity level, weight and similar factors -- will make it easier to lose weight with exercise. If you rely on diet alone, you'll lose weight more slowly. For example, if you cut 500 calories from your diet each day, you'll lose about a pound a week, or about 26 pounds in six months.
Maintaining Weight-Loss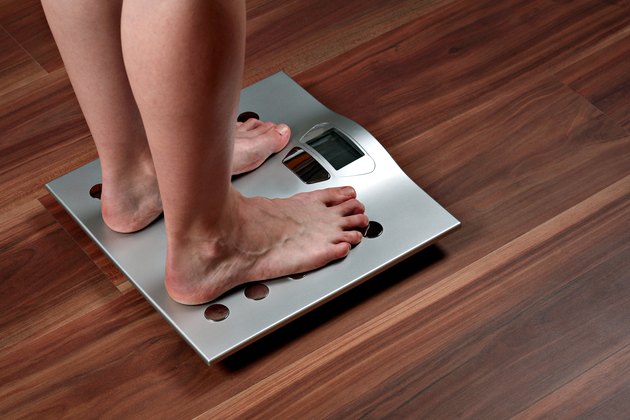 According to the American Journal of Clinical Nutrition's study, lifestyle factors can greatly increase the likelihood of maintaining weight-loss over an extended period of time. People who were successful in the study had lower levels of depression, adhered to a regular exercise schedule, maintained a regular diet and had medical reasons for their weight-loss goals.