Esophagitis is an irritation that damages tissues lining the esophagus, the tube through which food travels from your mouth to your stomach. Causes include severe acid reflux, vomiting, infections, consumption of caustic substances, allergies and some oral medications.Although various conditions can cause an irritated esophagus, the symptoms of pain, difficulty swallowing and nausea are the same and can be distressing. Although most cases of esophageal inflammation will heal over time, you can help the process by changing the types of food you eat. Your doctor may prescribe a soft diet until your esophagus heals.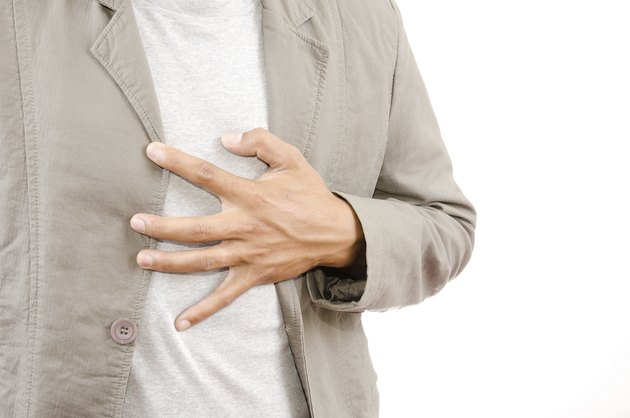 Soft Foods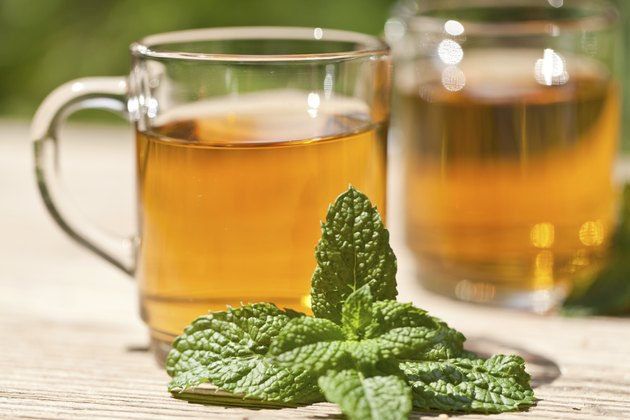 Doctors and hospitals often use an esophageal soft diet for both acute inflammation and following esophageal surgery. The diet is designed to make eating more comfortable and prevent food from sticking in your esophagus. On this diet, you avoid foods that are difficult to chew, swallow and digest. Most beverages are allowed, although carbonated drinks aren't recommended, and both very hot and very cold drinks may cause problems. In a few cases, caffeine, citrus or mint drinks may also cause irritation.
Dairy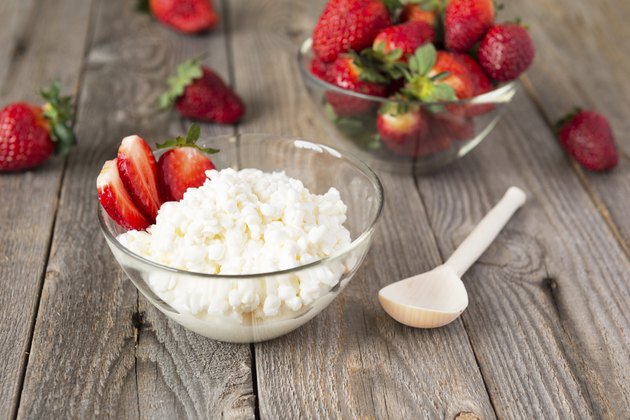 Most dairy products are good for esophagitis, including milk, malted milk or milkshakes. If you eat cheese, select softer varieties like grated Parmesan, ricotta, cottage cheese or cheese sauces. Yogurt is beneficial, as long as it doesn't contain fresh fruit or seeds. If you can tolerate colder foods, low-fat ice cream may also be a good choice.
Fruits and Vegetables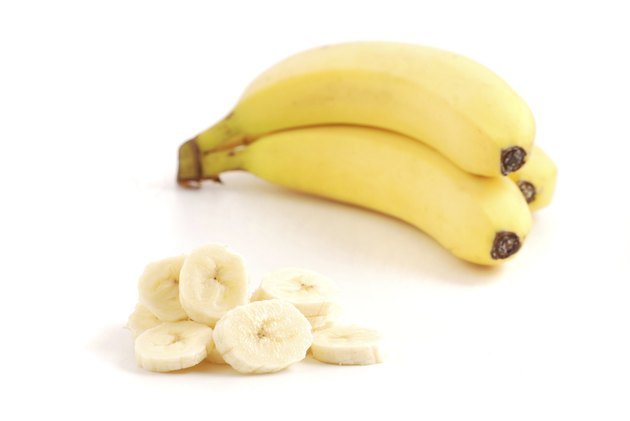 Although you'll have to avoid most raw fruits and vegetables, you can eat canned and frozen fruits like peaches, blueberries and applesauce and also fruit juices. Certain soft fruits also make good choices including bananas, melons and avocados. Potatoes are fine, as long as you avoid the skins. You can cook or soften vegetables, such as carrots, lima beans, peas and squash, in soups and stews. Avoid cooked vegetables that are fibrous, tough or contain seeds such as broccoli, tomato, okra and celery.
Protein
Use ground, tender meat including beef, pork and poultry, preferably softened with gravy, or any soft flaky fish without bones. You may need to puree the meat if you find that even the ground variety is too difficult to swallow. Most luncheon meats are acceptable, as are soft scrambled eggs and egg substitutes. Broths are also a good choice, but avoid stringy, dry or fibrous meats like stew meat, roast beef, meat with gristle or peppercorn, sausage or bacon.
Starches
Good starchy food choices include crackers softened in soup, cooked cereals without nuts or fruit, noodles, potatoes and pasta. Avoid all fresh bread, especially the crusts, rolls, muffins, biscuits, rice and popcorn. Although bread sounds like it would be a gentle food choice, it can get stuck inside a raw, inflamed esophagus.
Supplements
A study published in October 2009 in the "World Journal of Gastroenterology" indicates that honeysuckle flower, known scientifically as Lonicerae Flos, helps soothe reflux esophagitis. A report in the same journal in September 2010 notes that curcumin, a compound found in the spice turmeric, can counteract the impact of bile acids on esophageal epithelial cells. Marshmallow -- the herb and not the sugary snack - -was shown to help gastrointestinal inflammation, in a study published in March 2011 in the journal "Pharmaceutical Biology."