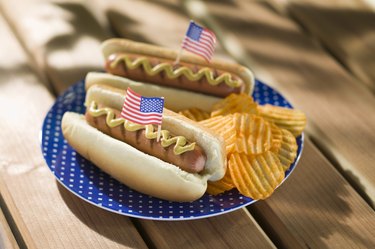 Foods high in sodium make you thirsty. Harvard School of Public Health points to meat pizza, white bread, hot dogs, processed cheese and spaghetti sauce as five of ten top sources from which you get your sodium. Sodium makes you thirsty because too much of it disrupts the balance of fluid in your cells. If you seek out salty foods, there may be a reason: some scientists believe that eating high sodium foods encourages social behavior, according to a study published in February 2011 of the "Journal of Neuroscience."
About Sodium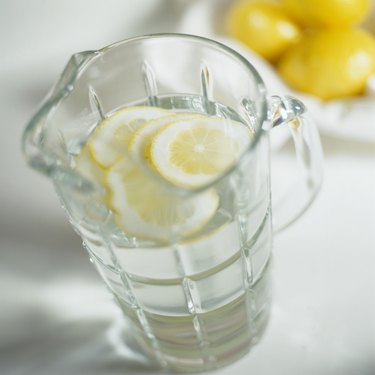 You need a small amount of sodium for healthy muscle and nerve function. This electrolyte keeps the amount of fluid in your blood and surrounding your cells in balance. When you get too much sodium, the intricate mechanisms your body has in place send a signal to your kidneys to remove the excess through urination. Hypernatremia is the medical term used to describe a condition in which your body has too much sodium and not enough water. Dehydration is often a cause of hypernatremia.
Effect of Salty Foods
Hypernatremia is characterized by many symptoms, and one of them is thirst. Indiana Public Media science writer Don Glass explains what happens after you eat salty food. First, your blood absorbs the excess salt; next, the fluid surrounding your cells becomes saltier and leeches fluid from inside your cells. Your cells dispatch a signal to what Glass refers to as your brain's "thirst center." Your "thirst center" knows when your body fluid is too salty and sends you a message to drink more water so your balance of sodium-to-body-fluid is restored.
Psychological Effects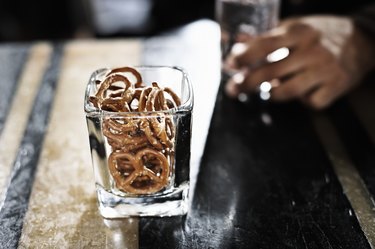 There may be a reason why foods that make you thirsty -- chips, French fries, nuts and pretzels -- are too hard to resist. An April 2011 "Time" article suggests that you may be unwittingly seeking these foods out to relieve stress. Researchers published the results of a study on how excess sodium affects the behavior of laboratory rats in the February 2011 of the "Journal of Neuroscience." Excess sodium elevates oxytocin levels. This hormone is responsible for the feeling of being in love; however, it also makes you feel like interacting with other people.
Researchers noted that their rodent subjects sought out the communal watering hole after consuming high amounts of sodium. Similarly, "Time" magazine points out that drinking establishments put out salty snacks like pretzels and nuts precisely so you will get thirsty and gravitate back to bar.
Excess Sodium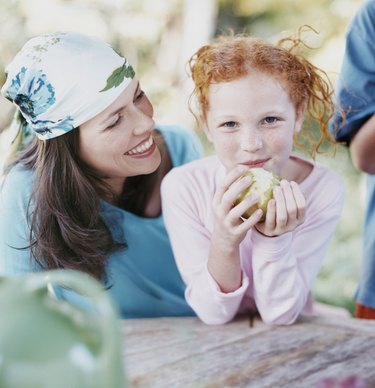 Eating foods high in sodium doesn't just make you thirsty; over time, they can negatively impact your health. Harvard School of Public Health indicates that most people's kidneys are incapable of filtering out excess sodium. This leads to fluid retention and increased blood volume and may result in high blood pressure, heart attack and stroke. Most experts, including Harvard and the American Heart Association, recommend that you get less than 1,500 milligrams of sodium a day. Most Americans get more than twice that amount, consuming 3,400 milligrams of sodium daily on average. Avoid foods high in sodium by limiting the amount of processed and prepared food you eat. Choose fresh fruits, vegetables, whole grain foods, fish, poultry, beef, milk and eggs and go light-handed on the salt shaker.