Following a nutritious diet is important for everyday health. If you are preparing for surgery, a healthy diet is even more important for you. Getting the right nutrients can boost your immune system and help you heal faster and it doesn't mean you need a specialized diet.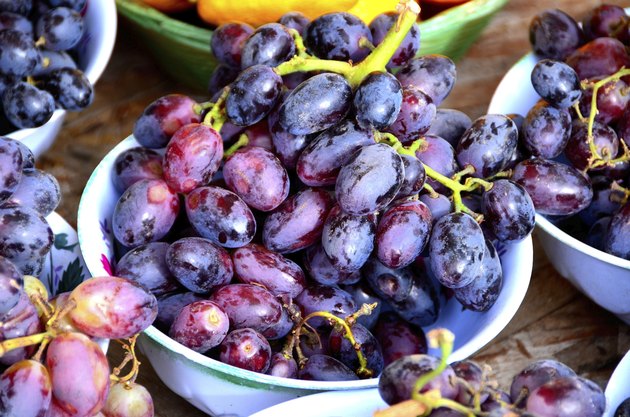 The Immune System
Your immune system is responsible for keeping you well. It has multiple ways of defending your body. It protects you from bacteria and viruses and when you do get sick, it helps you recover. Your immune system also triggers an inflammatory response which is responsible for wound healing. Supporting the immune system with good nutrition before surgery can help your recovery go smoothly.
Antioxidants and Health
The Cleveland Clinic recommends getting enough antioxidants to enhance your immune system. Antioxidants come from vitamins and minerals in the food that you eat. Their job is to remove the harmful free radicals from the bloodstream. Free radicals are the toxic byproducts that are the result of the body turning food into energy. Free radicals can damage DNA and impair the immune system. Most fruits and vegetables are rich in antioxidants. Many of these foods are identifiable by their bright red, yellow or orange colors. Foods such as tomatoes, spinach, carrots, berries, red grapes, cranberries, apples, peanuts and broccoli are good sources of antioxidants.
Protein for Healing
Protein plays an important role in healing, and making sure you are not protein-deficient before surgery can help speed your recovery. Eat cottage cheese, yogurt, fish, tuna, chicken, turkey or eggs to provide yourself with good sources of protein. If you are a vegetarian try to include soy milk, tofu and legumes in your diet before surgery. Almonds, walnuts and peanut butter are also natural protein sources.
What to Avoid
Before your surgery, avoid foods that increase the inflammatory response. According to the Arizona Center for Advanced Medicine, foods that increase the inflammatory response include refined carbohydrates, such as sugar and white flour; saturated fats from red meat and organ meats; trans fats from commercially baked cookies, cakes and pastries; and alcohol.