A liquid diet is not usually used to lose weight; instead, it's followed due to a doctor's orders or as a traditional pre- or post-operatory procedure. There are two types of liquid diets: the clear liquid diet and the full liquid diet. A clear liquid diet is more restrictive and leaves no undigested substances in the stomach or intestinal tract. A full liquid diet is more flexible and includes some harder-to-digest foods. You may also be asked to avoid liquids that are red or purple before surgeries, as these colors may stain the bowels and appear to be blood, according to Stanford Medicine Cancer Institute.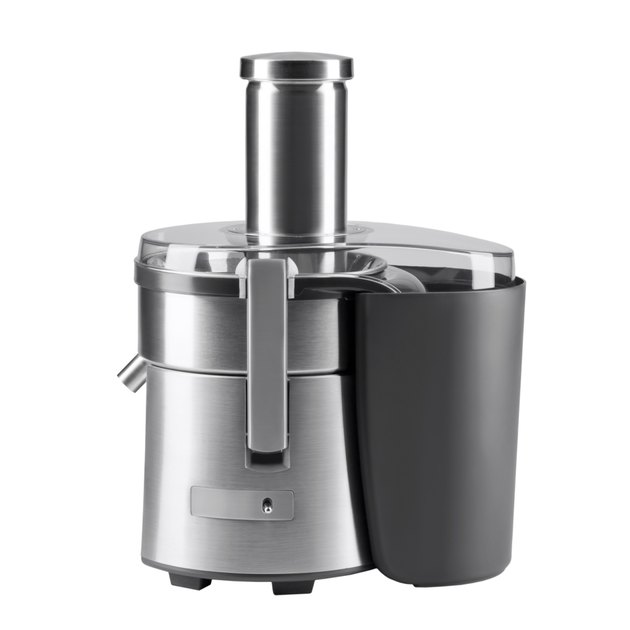 Vegetable Juice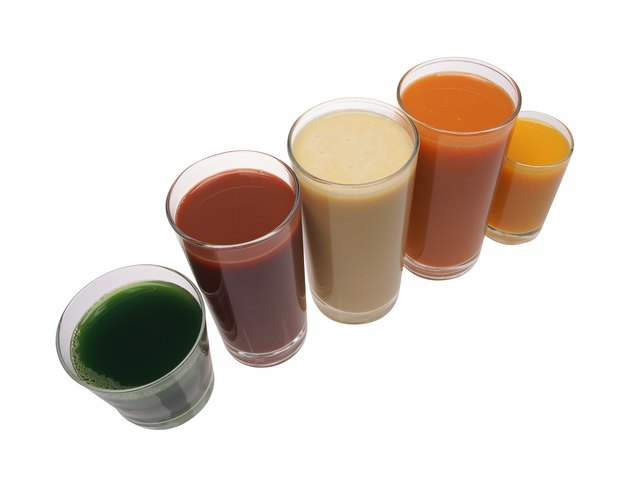 Include strained vegetable juice or vegetable juice without pulp as part of a full liquid diet. Since most liquid diet foods use fruit, dairy or water as a base, drinking vegetable juice is an opportunity to add a different set of vitamins and minerals to what you eat. Vegetable juice is a healthy option and DoctorOz.com notes that vegetable juice retains most vitamins and minerals in the juicing process, so drinking it is nearly as nutritionally sound as eating a dish that uses fresh vegetables.
Water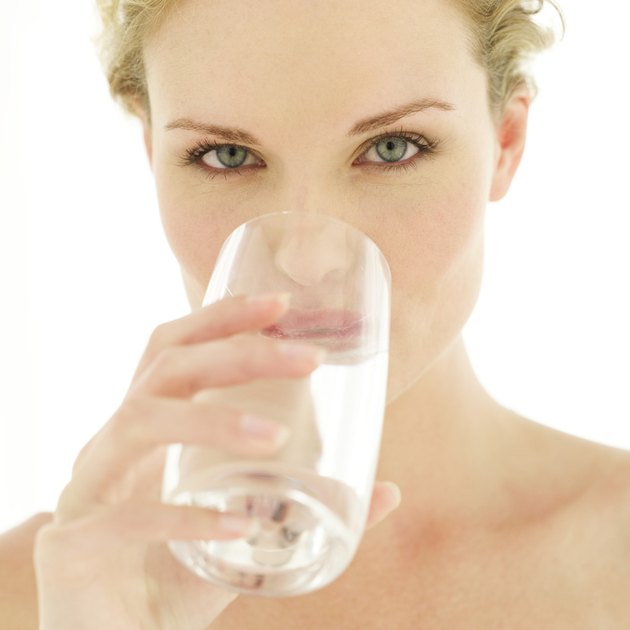 Don't neglect water as a valuable part of both a clear and full liquid diet. Arizona digestive health explains that water and other water-based clear liquid diet foods help maintain hydration, provide the body with electrolytes, and maintain energy when more substantial food can't fulfill the same tasks.
Broth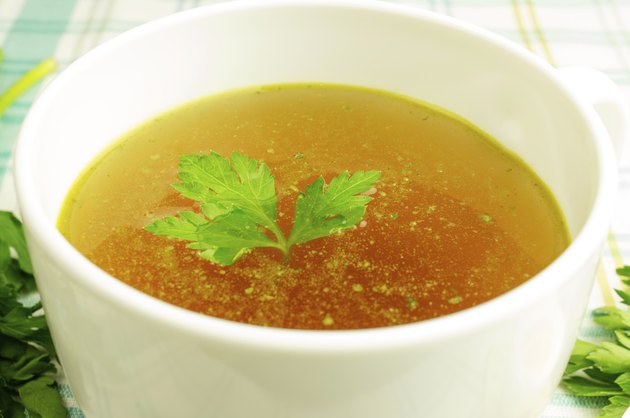 Sip plain broth as part of a clear liquid diet. The broth can be canned in a fat-free variety, bouillon or consommé. Broth is more flavorful than many other clear liquid foods, so it helps add variety to the diet.
Gelatin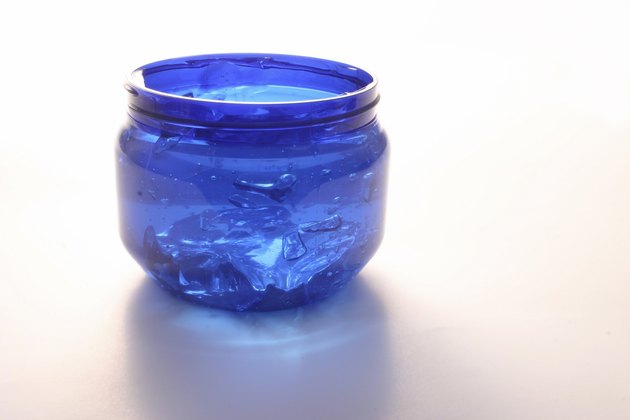 Prepare plain gelatin dissolved in water as part of a clear liquid diet. The thicker consistency of gelatin can help add variety to a diet that is entirely liquid, and it may feel like more substantial food. Jackson Siegelbaum Gastroenterology clinic of Pennsylvania recommends adding high-protein gelatin to an extended clear liquid diet, as adhering to the diet for even a few days does not provide adequate calories, protein or nutrition.
Soup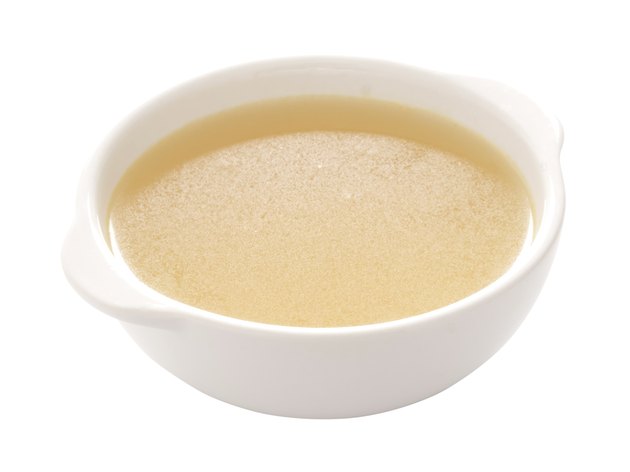 Add broth-based soups without solid items and soft, pureed soups to a full liquid diet. Milk- and cream-based soups and soups with pureed potatoes can also be included. These items offer more nutrition and are more substantive than foods in a clear liquid diet.
Dairy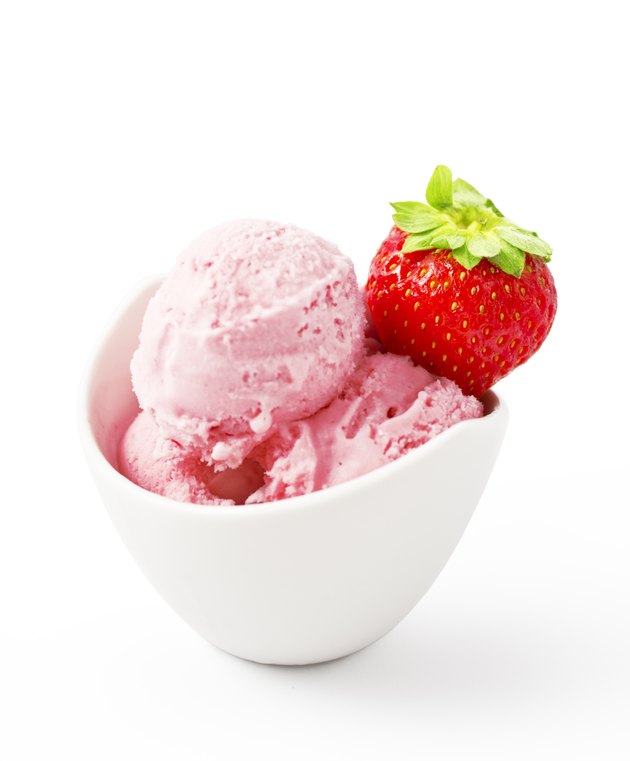 Include calcium and protein in your daily full liquid diet by regularly eating and drinking dairy products such as milk, milk-based soups, yogurt, custard and ice cream or frozen yogurt. Though some of these products have high amounts of fat and calories, they provide the body with a greater amount of energy than many other liquid diet foods.