You've likely heard a lot about chronic inflammation lately and how it contributes to cellular damage, disease and premature aging. But making healthy lifestyle choices — like eating plenty of fruits, vegetables and other foods with anti-inflammatory properties — can help keep it from becoming a serious health risk.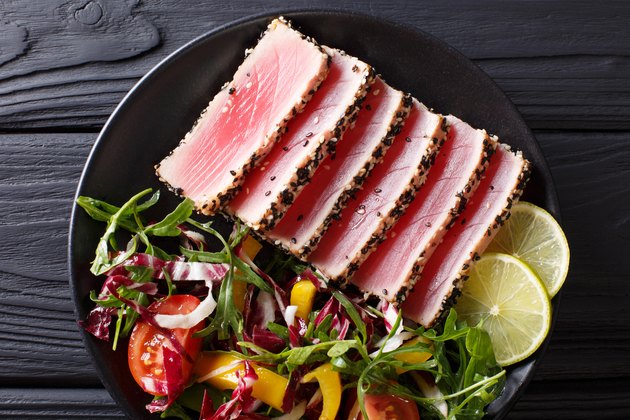 What Is Inflammation?
Everyone needs some inflammation in their bodies, reports Harvard Health Publishing. When your immune system detects an injury or a foreign substance (like bacteria or a virus, for example), it triggers an inflammatory response that sends blood cells rushing to the affected area. That's called acute inflammation, which causes symptoms like redness and swelling, and it helps the body to heal and repair.
But chronic, low-level inflammation is something different. It's a sign that the body's immune system is overreacting, and it's been linked to numerous health problems. For example, inflammation causes joint pain and stiffness for people with the autoimmune disease rheumatoid arthritis, says Matthew Black, RD, a nutritionist at Ohio State University Wexner Medical Center.
"But even for people without autoimmune disease, there's also inflammation on a cellular level that we're not aware of on a daily basis," Black adds. "Even though we can't see or feel it, that inflammation can contribute to things like heart disease down the road."
Chronic inflammation is measured by proteins in the blood or saliva, called cytokines, that are produced when the body is in an inflammatory state. These cytokines — which include interleukin-6 (IL-6) and C-reactive protein (CRP) — help doctors understand what's going on in the body, so they're also known as inflammatory markers.
Many things contribute to chronic inflammation, including genetics and lifestyle choices like smoking and lack of physical activity. But diet plays a large role, as well. "Processed foods, enriched flour and hydrogenated oils — also known as trans fats — have all been linked to an increase in inflammatory markers," says Black.
"Getting these foods out of your diet, and focusing more on whole foods and plant-based foods, are some of the best things you can do," says Black.
Foods That Fight Inflammation