Acesulfame potassium is one of five artificial sweeteners approved for use in the United States, as of 2014. The benefits of artificial sweeteners include a lack of calories and a greater sweetening power than real sugar. Public concern regarding the safety of artificial sweeteners, however, does exist. While the safety of acesulfame potassium has been reviewed extensively by the Food and Drug Administration, some experts believe much of this testing to be invalid and advise that further safety testing be conducted.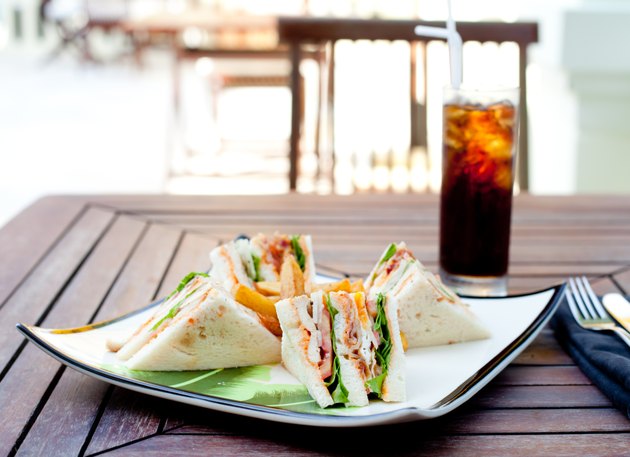 Super Sweet and Calorie-Free
With a sweetening power 200 times greater than sugar, acesulfame potassium remains undigested by the body, which means that it contains no calories. Texas A&M Agrilife Extension notes that because the sweetener does not affect glucose or triglycerides, it can be safely used in diabetic meal plans. Acesulfame potassium is a very stable molecule that does not lose its sweetness when heated. It is used in many foods, including drinks, baked goods, candy, soft drinks, dairy products, cough drops, medicines, toothpastes, mouthwashes and as a tabletop sweetener.
Safety Testing
Acesulfame potassium was first approved by the FDA in 1988 for specific foods. In 2002, it was further approved as an all-purpose sweetener. Before approving any new food additive for public use, the FDA must verify its safety. In the case of acesulfame potassium, more than 100 scientific studies were reviewed. The National Cancer Institute notes that results of these studies showed that the sweetener poses no risk to human health. According to Texas A&M Agrilife Extension, acesulfame potassium has been shown to be safe when used in moderation.
Origins of Concern
Artificial sweeteners, in general, have been closely scrutinized since cyclamate was banned in 1969. Cylamate is an artificial sweetener that was originally thought to be safe but later found to cause bladder cancer in rats. Although a later re-examination of the safety of cyclamate found it to be non-carcinogenic, the incident led to further questions regarding the safety of other artificial sweeteners such as aspartame, saccharine and acesulfame potassium.
Experts Disagree
While much of the evidence indicates that acesulfame potassium is safe, the Center for Science in the Public Interest has assigned the artificial sweetener its lowest rating of "Avoid." This is largely because of testimony from cancer experts regarding its safety testing. For example, Lorenzo Tomatis, former director for the International Agency for Research on Cancer, believes that the tests that showed acesulfame potassium to be safe had serious design flaws.