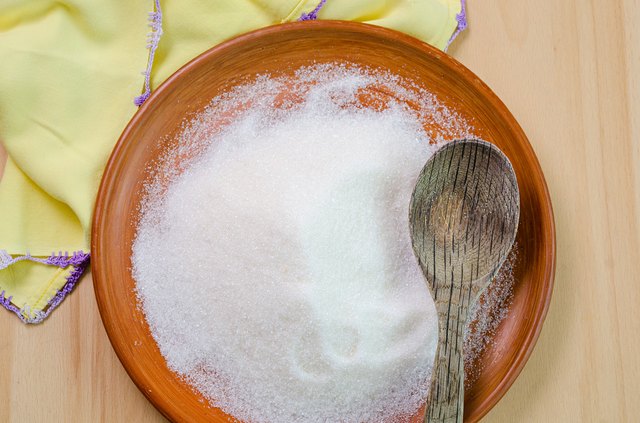 Diverticulitis is a serious disorder of the bowels that causes pockets to form along the walls of the large intestine. The pouches bubble out, much like a weak spot on a tire, and become inflamed. When your condition worsens, you may experience diarrhea, bloating, abdominal tenderness and bleeding from your rectum. There is no cure for diverticulitis, but your doctor may recommend a special diet to help reduce symptoms and prescribe various treatments depending upon your condition.
Diet
When your diverticulitis flares up, you can help minimize the symptoms by eating a high-fiber diet, according to the National Digestive Diseases Information Clearinghouse. High-fiber foods such as whole-wheat bread and pasta, oat bran, brown rice, split peas, lima beans, fruit with the skin and cooked vegetables including artichoke, peas, turnip greens, broccoli and sweet corn can help relieve symptoms of diverticulitis. These types of foods do not break down as low-fiber foods do, which means they can easily pass through your digestive tract, giving your colon a break while symptoms are at their peak.
Sugar
Your body breaks sugar down into smaller particles known as glucose, which your body can use for energy. Sugar can cause diarrhea, especially if you eat too much or your body is sensitive to the substance or when you have a health condition, such as diverticulitis that can cause you to have diarrhea. When you associate sugar with diarrhea, candy or soda may automatically come to mind. Candy and soda are made with artificial sugars or sweeteners, such as sorbitol and mannitol. Natural sugars, such as the kind found in fruits and honey, can also cause diarrhea, according to MayoClinic.com.
The Bottom Line
If you suffer from diverticulitis, limit or omit sugar from your diet as much as possible. There is no exact known cause as to what makes your diverticulitis become worse, according to NDDIC, but it may be related to diet. The NDDIC reports that most patients experience positive results simply by changing their diet and including fiber on a regular basis. If you have trouble getting enough fiber into your diet, consider taking fiber supplements. Ask your health care provider if fiber supplements are necessary before taking them and discuss how much you should take.
Considerations
You may have pockets along your intestinal wall long before you experience any symptoms of diverticulitis. If you begin to experience symptoms, seek medical care right away. Your doctor may advise you to go on a clear liquid diet for two to three days to help give your digestive system a small break until your symptoms subside. After two to three days, your doctor may recommend that you start to introduce low-fiber foods into your diet before consuming high-fiber foods.