Crystal Light is a low-calorie flavored drink. It is available in four different lines – Classic, Tea, Caffeinated and Pure – and in two forms, powdered and liquid drink mix. Crystal Light offers a large variety of flavors including: Concord Grape, Strawberry Kiwi and Raspberry Lemonade. Crystal Light is a healthy drink and may help with weight control and hydration.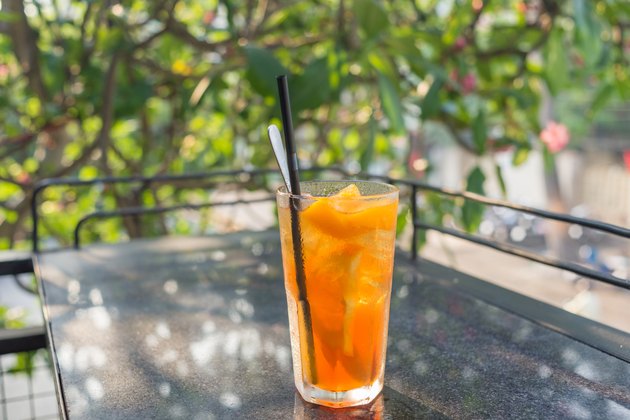 Crystal Light Hydrates
Crystal Light can be a great option if it encourages you to increase your water intake. Water is an essential nutrient for every function in your body, including electrolyte balance, cushioning your joints and metabolizing other nutrients. Generally you need at about 9 to 12 cups of water per day, depending on your activity level, and you can use Crystal Light to meet your needs.
Weight Control and Crystal Light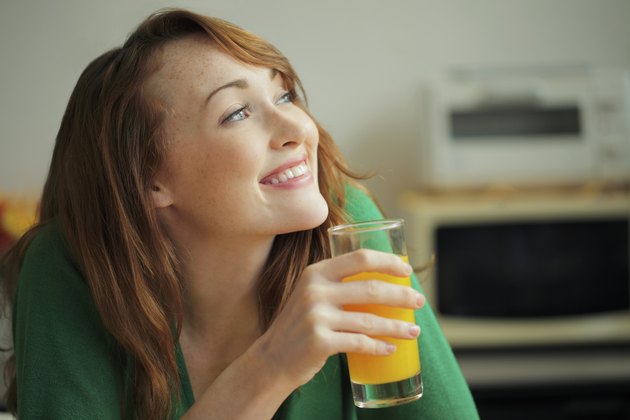 Crystal Light contains 5 to 15 calories per cup, so these reduced-calorie options are healthy choices if you substitute them for full-calorie beverages to lower your overall calorie intake. Sugar-sweetened beverages, such as soda, fruit drinks and sports drinks, are among the top sources of calories in the typical American diet, according to the 2010 Dietary Guidelines from the U.S. Department of Health and Human Services. Also, if drinking Crystal Light keeps you hydrated, this may also help with weight management as thirst is often mistaken for hunger.
Caffeine in Crystal Light
Crystal Light has a caffeinated offering which includes four flavors: Wild Strawberry, Peach Mango, Concord Grape and Citrus. A serving contains 30 milligrams of caffeine. Caffeine in appropriate amounts is harmless to most people. Some side effects may include difficulty sleeping for feeling jittery. sleeping.
Artificial Sweeteners and Colors in Crystal Light
There is some controversy over the safety of aspartame and artificial colors due to conflicting research. Both have been deemed safe by the Food and Drug Administration.