Vitamin C is essential for a number of basic body functions, including the health of the skin, bones and teeth. Severe deficiency of vitamin C can result in scurvy, a disease that can lead to severe anemia, skin hemorrhages and even death. If you suffer from a vitamin C deficiency, your doctor might recommend supplements, either in the form of pills or injections.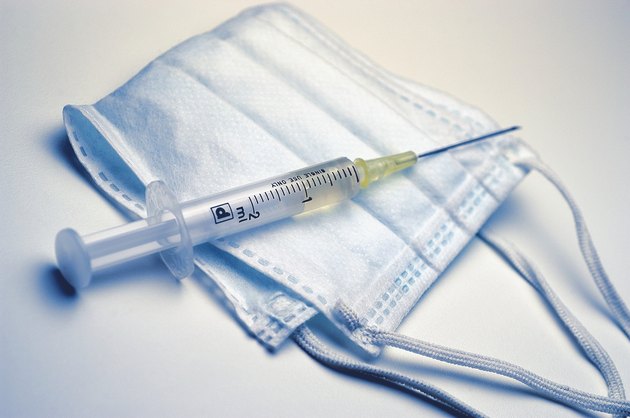 Speed
If you have a severe deficiency, your doctor might recommend injections. Intramuscular injections will act faster than pills because they get into your system faster. This is essential in cases of scurvy.
Strength
With an injection, a patient can receive a larger dosage at once. Common strengths for vitamin C injections are 500 mg to 1 g. However, it's possible to give very large amounts of up to 25 g if needed. If you need to treat a serious deficiency, it would be difficult to get such high amounts in the form of a pill.
Pain Threshold
Because vitamin C injections are intramuscular, they can be very painful. They can also leave your muscles feeling sore for hours or even days after the injection. If you need regular supplementation of vitamin C, injections can get difficult. In this case, the oral route might be easier to handle.
Absorption
According to researchers from the National Institute of Diabetes & Digestive & Kidney Diseases, there's a limit to how much vitamin C your body can absorb at once via the oral route. However, your body can absorb the full dose of vitamin C when administered via an injection. If giving very large dosages, injections will be more effective.