Multivitamins provide the nutrients you would normally get from foods, and can offset the effects of poor dietary nutrition. Stomach upset is a common multivitamin side effect, however. The severity of the stomach upset may vary from mild nausea to severe cramping and could occur within minutes of ingestion. Although an upset stomach from multivitamins is common, you can avoid or reduce the severity of the problem by taking your vitamins with food.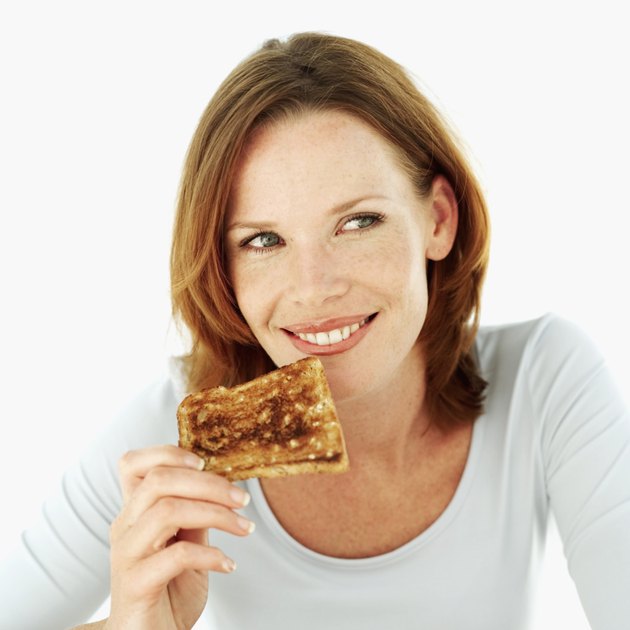 Step 1
Choose a multivitamin without iron, unless directed otherwise by your doctor. Multivitamins with iron are more likely to cause an upset stomach.
Step 2
Eat something starchy, such as toast, or something with protein, such as eggs. Avoid eating dairy products, which may prevent you from absorbing all of the vitamins in your multivitamin.
Step 3
Add a liquid multivitamin to a glass of juice or water. Adding it to a beverage will dilute the component vitamins and reduce the risk of stomach upset.
Tip
If your multivitamin still causes stomach upset, consider trying a different brand or taking individual supplements instead of a multivitamin.