Taking a week off from doing any sort of intense activity or workout can actually help you do better in the long run. A full week off is basically a vacation for your body. Just as a week off from your job can help your mind recover and rest, so too can a week without the gym help your muscles. Taking a week off isn't something you do randomly, though; timing and your behavior during the week are also key.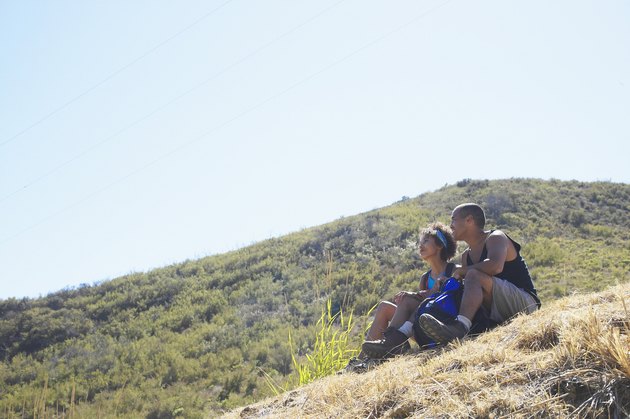 Step 1
Schedule your week off. Keep track on a calendar of how many weeks you've been working out and how you are progressing. If you are doing intense bodybuilding, schedule regular weeks off every eight to 10 weeks. If you have plateaued in your workouts, plan to take a week off at that point. Keep track of your progress and take a week off when you next plateau.
Step 2
Continue to eat well. This will help you maintain your level of fitness by providing the fuel and nutrition that your body needs.
Step 3
Engage in some sort of lighter activity, especially if you normally do intense workouts. Take a leisurely walk with a friend, or pedal around the neighborhood on your bike.
Step 4
Take it a little easy during your first week back, building slowly toward your previous exercise time and intensity.