While not quite life threatening, a serum potassium level of 5.7 milliequivalents per liter is both abnormally high and dangerous. It's also an indication that for some reason, your potassium is trending upward. If you don't seek treatment to find out why, your potassium level could surpass 6.0 mEq/L, a level that is life threatening.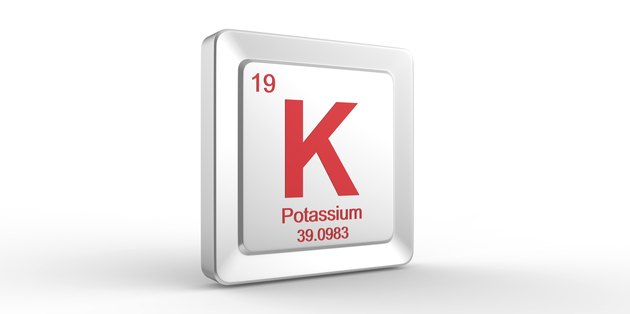 Hyperkalemia
A normal serum potassium level is within the range of 3.6 to 4.8 mEq/L. Your doctor diagnoses hyperkalemia, or an abnormally high level of potassium in your blood, when laboratory results reveal that your potassium is above that range. Although hyperkalemia is a serious condition in and of itself, it's also an indication of one of several disorders. Because many of those conditions are serious, expect your doctor to order further testing until she understands the cause of your hyperkalemia.
Causes
Some less serious causes of hyperkalemia include an excessive amount of potassium in your diet and some medications, such as potassium-sparing diuretics. More serious causes of the electrolyte imbalance include impaired kidney function or kidney failure, an insulin deficiency due to diabetes, internal bleeding and disorders of your adrenal glands. Causes such as these are complicated and may require invasive or long-term interventions.
Symptoms
Hyperkalemia is often asymptomatic until it's profound and dangerous. For this reason, it's important that you know the symptoms of the disorder so that you can seek emergency treatment at the first sign of them. You may notice muscle weakness. Diarrhea is a symptom of significant hyperkalemia. You may also notice that your heart is beating abnormally or that you have chest pain. Other symptoms of the electrolyte imbalance include nausea and paralysis.
Interventions
If you're at risk for hyperkalemia, seek treatment quickly upon noticing its symptoms. Depending on the cause of the condition, your doctor may start you on a dialysis protocol or administer a medication known as a cation-exchange resin. Intravenous calcium, insulin and glucose are also potential treatments, as are diuretics and sodium bicarbonate. Discharge instructions will likely include information regarding the importance of adhering to a low-potassium diet, as well.