Store-bought mayonnaise is no substitute for rich, velvety homemade mayo. The beauty of homemade mayonnaise is that you can make it thick to use as a sandwich spread, or thin to use on a salad or as the base for a sauce. Making the mayonnaise is trickier than you might believe, however. If you add the oil too quickly or if you add too much oil, the sauce will break and become a thin, oily mess. But don't discard it; you can fix a thin or broken mayonnaise.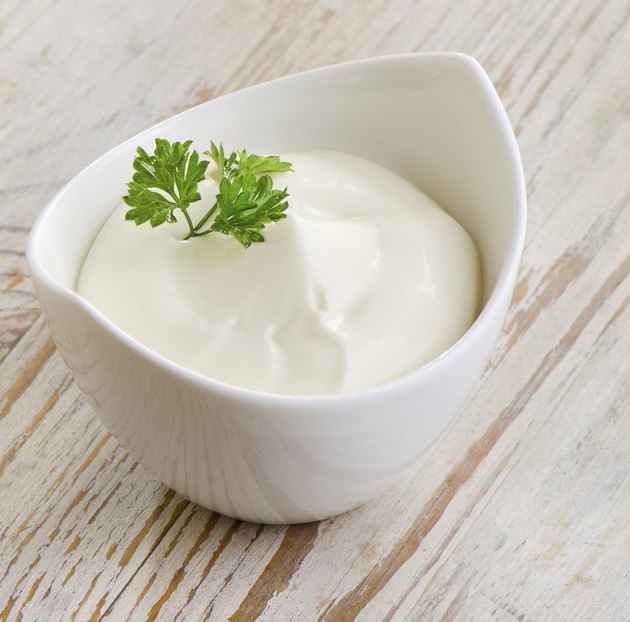 Step 1
Whisk 2 tsp. of boiling water into the thin or broken mayonnaise. The water cooks the mayonnaise slightly, making it more solid. In addition, it will help to unify the ingredients in a broken mayonnaise.
Step 2
Whisk the mayonnaise for 2 minutes. If it does not come together and thicken, place an egg yolk in a clean bowl.
Step 3
Whisk the thin or broken mayonnaise slowly into the egg, one drop at a time. After the mayonnaise has begun to thicken, add the rest of the thin or broken mayonnaise in a stream, whisking as you add it.
Step 4
Whisk the mayonnaise until it reaches the desired consistency. Use immediately, or pour it into a clean jar and store it in the refrigerator for one to two days.
Things You'll Need
2 tsp. boiling water

Wire whisk

1 egg yolk

Clean jar (optional)