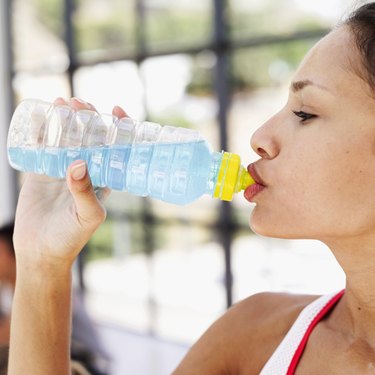 One out of every five dollars spent on soft drinks is used to buy an energy drink, according to the website Market Research World. For a quick boost to your energy levels, these drinks are very alluring to the overworked and over-tired crowd. As a person with high blood sugar, you may wonder if these drinks are safe for you. While there is no particular energy drink best for people with diabetes, most brands of energy drinks offer a sugar-free version, but they may not be the best choice.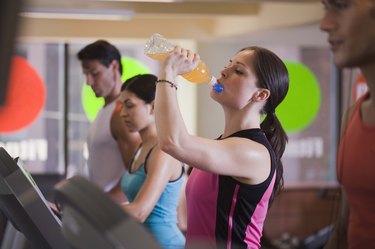 Energy drinks have been around since the early 20th century, designed to improve health and vitality. In the 1960s, the Japanese designed a drink called Lipovitan, which contained the amino acid taurine -- one of the primary ingredients in today's energy drinks -- to help employees work through the night. In 1985, Jolt Cola was introduced as a high-caffeine energy drink. Soon after, an Austrian entrepreneur combined the two ingredients to create Red Bull. Most of the energy drinks you see on the shelves today contain caffeine or a derivative of caffeine, taurine and a mix of B vitamins to promote energy. However, neither taurine nor B vitamins give your body energy, according to a report from the University of Florida. The true energy boosters in these energy drinks come from the caffeine and the sugar.
Diabetes and Energy Drinks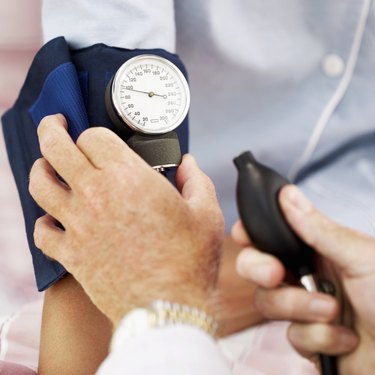 Energy drinks may not be the healthiest beverage choice to help boost energy, says the American Diabetes Association. Energy drinks raise both blood pressure and heart rate. If you have high blood sugar, you already have a higher risk of developing heart disease and do not need to compound that risk by adding an energy drink. In addition, these drinks can also cause insomnia, restlessness, dehydration, irritability and dizziness. Energy drinks are not recommended for people with diabetes unless given the okay from your physician.
Energy Drinks for People Living With Diabetes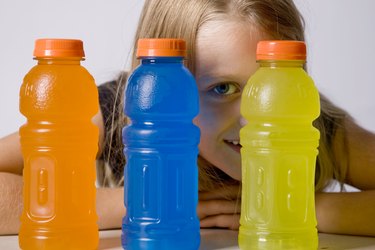 Drinking a regular energy drink will quickly raise your blood sugar levels and give you a sugar-high, according to Washington State University. Your high blood sugar levels will later drop quickly, triggering low-blood sugar and also your appetite. This cycle can lead to binging and weight gain. If your doctor says you can drink energy drinks, it is best to choose the sugar-free varieties to limit your intake of added sugars and prevent weight gain. Most energy drink companies offer a sugar-free version of their drinks. These drinks contain 3 to 10 calories per serving, and 0 to 3 grams of carbohydrates. Sugar substitutes, including sucralose -- also known as Splenda -- and Acesulfame K are used to sweeten the drinks to limit calories and carbohydrates. These drinks still contain the caffeine and vitamins touted to boost energy.
While these energy drinks may seem like an easy way to get you through your day, they do have health consequences. If you're looking for a way to boost your energy without causing harm, take a look at your diet. Eating balanced meals that supply a steady dose of carbohydrates, protein and fat can also help keep your energy levels up. Regular exercise and activity also help give you a boost.