Getting lean legs is not easy, and unfortunately, most adult Americans are overweight or obese, according to the American College of Sports Medicine. To get rid of flabby legs, you will need to perform cardiovascular exercise and resistance training, and modify your diet to burn calories, lose fat and tone muscle. Depending on the amount of weight you need to lose, results might take a few weeks or a few months. However, consistency in your training and in your diet will yield results.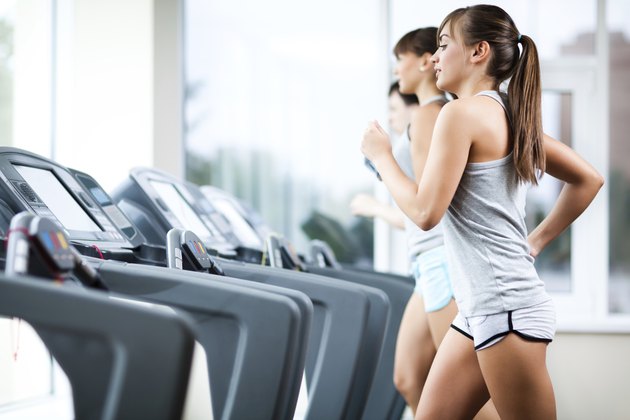 Cardiovascular Exercise
Step 1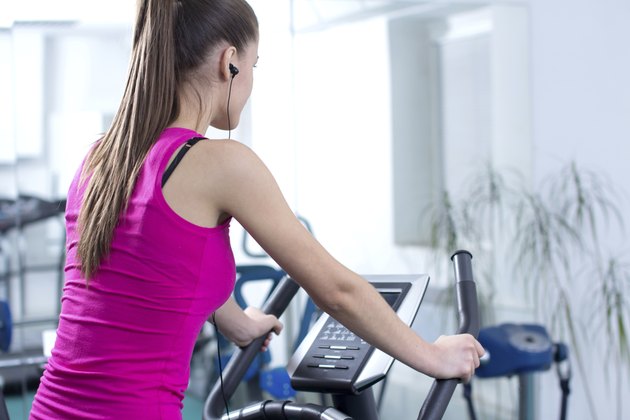 Perform cardio five to six days per week to burn calories and reduce body fat. The more frequently you exercise, the more you will reduce your weight and improve your health.
Step 2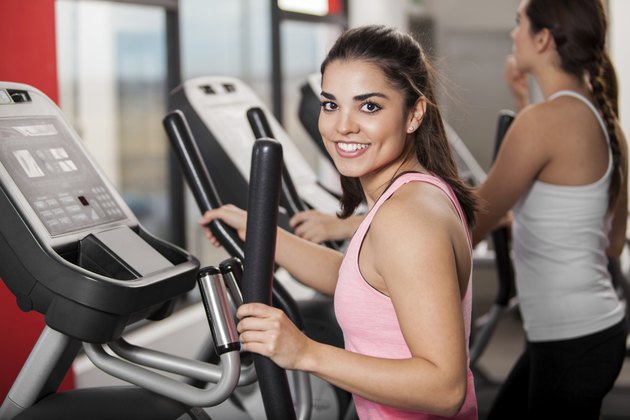 Exercise for 30 to 60 minutes during each session. Build up to this amount of exercise gradually.
Step 3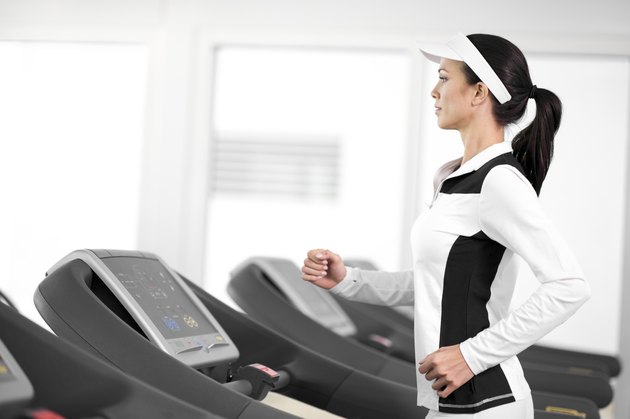 Keep your intensity moderate to high the entire session. Intensity and heart rate are directly correlated to the amount of calories you burn.
Step 4
Choose new activities that challenge you to see changes to your body fat. If you always walk, try jogging. If you usually do the elliptical, try indoor cycling.
Step 5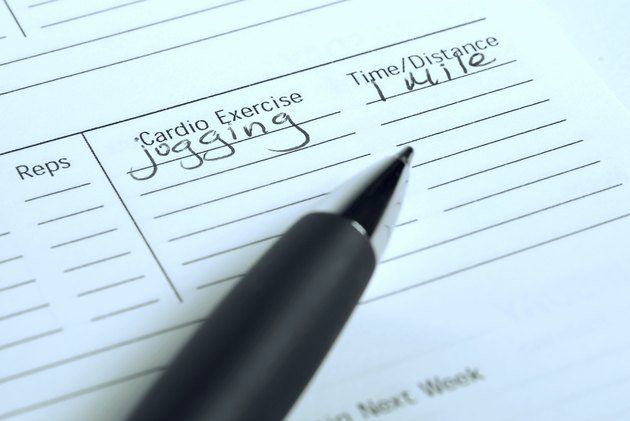 Keep track of your cardio workouts in your notebook. Record activity, duration and intensity, as well as how easy or hard the workout is. Adjust your workouts as needed to stay challenged and see changes in body fat.
Resistance Training
Step 1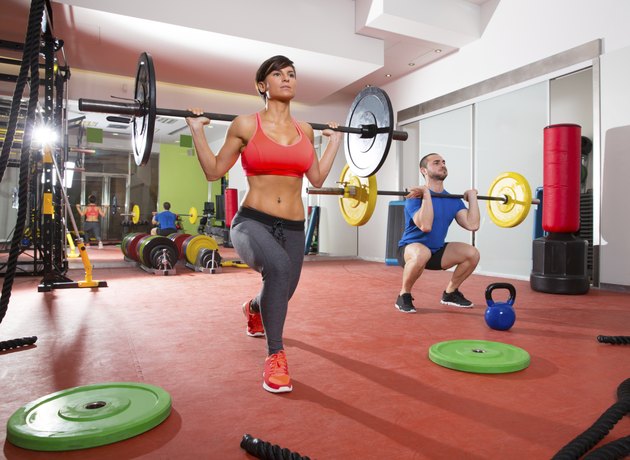 Perform resistance exercises for your legs one to two times per week on nonconsecutive days to ensure muscle recovery. Start with one set of eight to 12 repetitions and progress to four sets. Rest 30 to 90 seconds between sets.
Step 2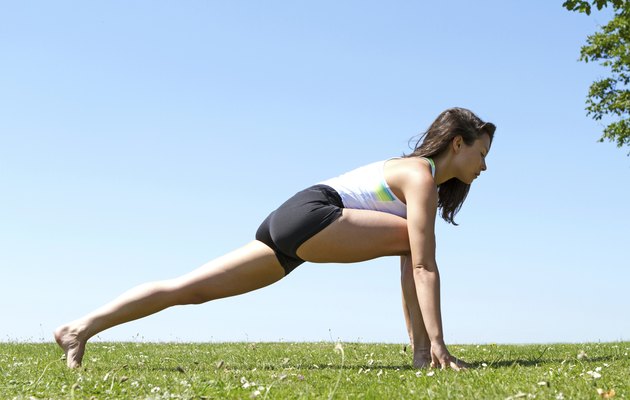 Choose two to three multi-joint leg exercises per workout. Examples include lunges, squats, step ups or leg presses. These will work the quads, hamstrings, glutes and calves, as well as burn more calories.
Step 3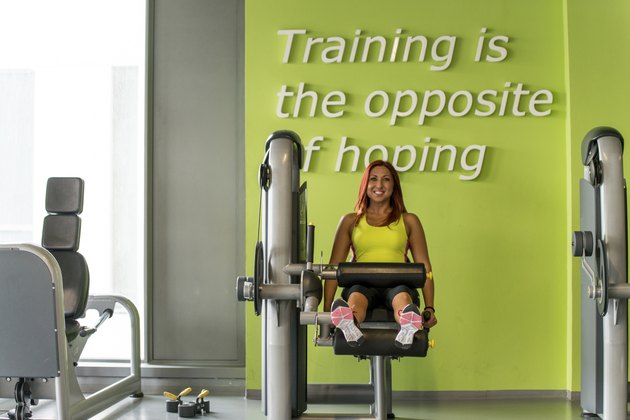 Do two to three single-joint exercises per workout. Include one for the hamstrings, quadriceps and calves. Examples include leg extensions, lying leg curls and calf raises.
Step 4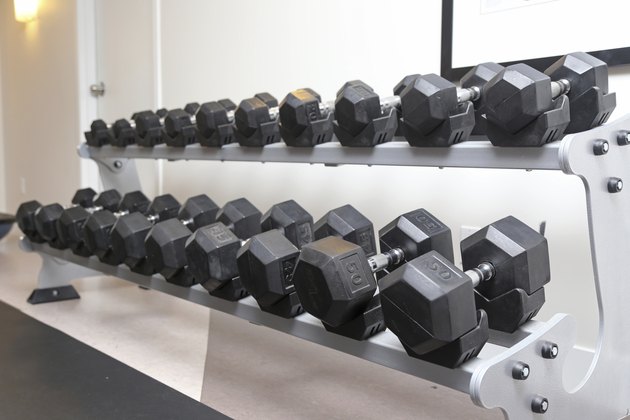 Use enough resistance so that the exercise is challenging. You need to work hard to get rid of flabby legs.
Step 5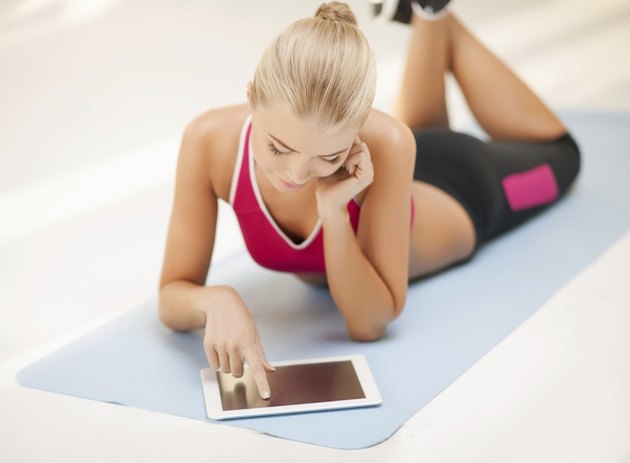 Record workouts in your notebook. Detail exercises performed, sets, reps and weights used. Also note how difficult or easy the workout is so you can adjust accordingly at your next session.
Diet
Step 1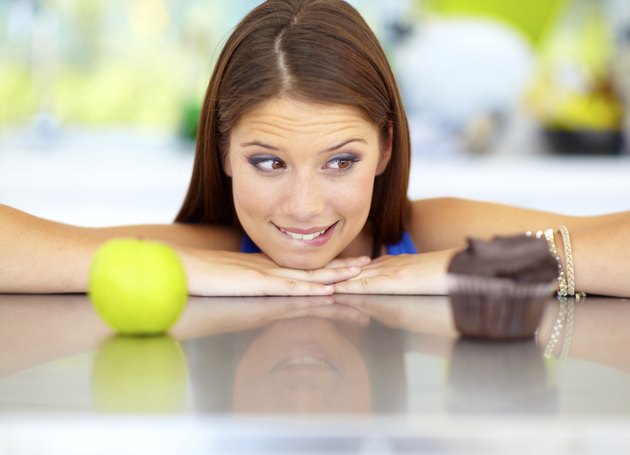 Reduce your caloric intake by 10 to 20 percent if you have excess weight to lose. If you are at a healthy weight, keep caloric intake the same, but change what you are eating.
Step 2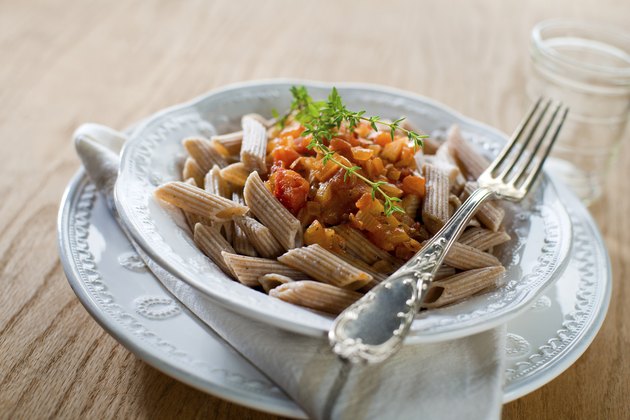 Include whole grains such as whole wheat bread, oatmeal, sweet potatoes and legumes instead of processed carbs. They are nutrient-dense and healthier.
Step 3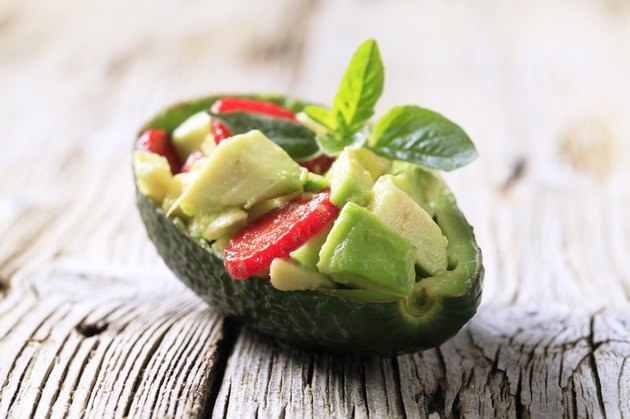 Replace saturated fats, such as butter, with heart-healthy unsaturated fats. Choices include olives, nuts, avocados or olive and nut oils.
Step 4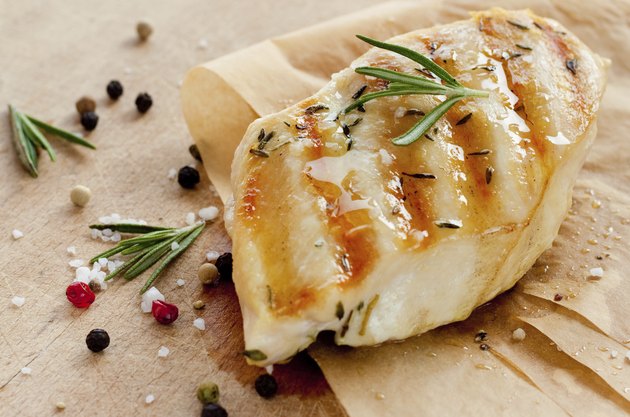 Choose lean sources of protein and grill or bake vs. frying. Poultry, fish, eggs, low-fat dairy, and lean cuts of beef and pork are all good choices.
Step 5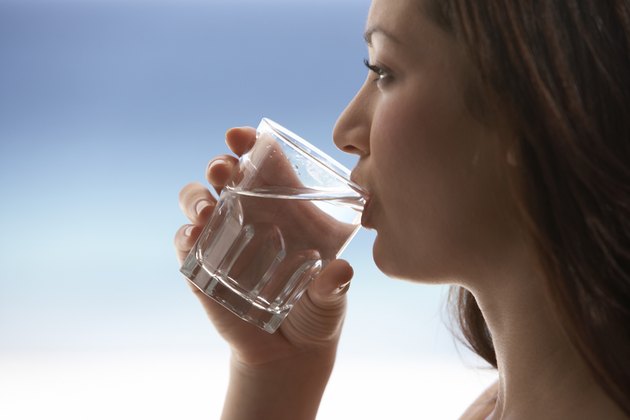 Drink at least 64 oz. of water each day. Increase that amount if you exercise and/or sweat a lot. This will prevent dehydration, reduce bloating and help you lose body fat for lean legs.
Things You'll Need
Cardiovascular exercise equipment

Resistance training equipment

Notebook

Pen or pencil
Tip
Make small changes instead of drastic changes to promote long-term results. Change your workouts every four to six weeks to see continual progress. Make sure resistance workouts are also moderate to high intensity to get rid of flabby legs. Record your diet as well as your workouts to hold yourself accountable. Seek the advice of a certified trainer and/or dietitian to see the best results.
Warning
Do not do the maximum amount of exercise right away, as you might injure yourself. Stop exercising immediately if you feel sharp pain, dizzy, light-headed or nauseous. Do not do a resistance workout if your legs are still very sore from a previous workout. Don't be afraid to lift heavier weights. Unless you are genetically gifted, you won't bulk up. Do not cut too many calories from your diet. This can slow your metabolism.