Fruits, whole grains and vegetables typically contain some element of fiber, a carbohydrate in your diet that promotes digestive regularity when you eat the recommended intake. However, fiber can have adverse side effects, including loose stools, when you eat it in certain patterns. Knowing how to prevent this from occurring through consistent fiber intake can help.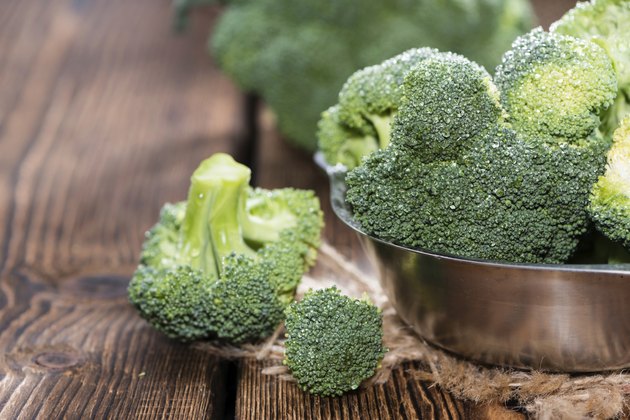 Significance
Your body needs fiber to promote normal stool health. While parts of fiber-containing foods like starches, sugars and vitamins are broken down, other fibrous parts like the peel of an apple are not. Instead, these add bulk to your stool and attract water to the stool, which tends to prevent constipation. Your fiber needs are based on your age and gender. Men age 50 and younger need 38 g of fiber per day while men age 51 and older need 30 g. Women age 50 and younger need 25 g of fiber per day while those age 51 and older need 21 g.
Too-Fast Increase
Fiber consumption generally helps to prevent loose stool and constipation, providing a healthy balance for your body. However, if you haven't been eating the recommended amount of fiber and suddenly increase your fiber intake over the course of several days by eating foods like whole grains, fruits and vegetables, you may experience loose stools. This condition occurs when your stools pass too easily. This occurs because your body needs certain digestive bacteria to break down foods, and you may not host enough of the bacteria in your intestines to break down heavy loads of fiber if you have been eating a low fiber diet for some time. Your bacteria levels will rise to handle the new load of fiber if you change your diet. While the time period adjustment can vary based on your unique health condition, it typically takes about two weeks for your body to accommodate to higher fiber levels.
Consistency
Consistently eating the same amount of fiber each day can help you to avoid loose stools. On the other hand, eating a significant amount of fiber one day, then little to no fiber the next, can contribute to loose stools. Consistency is important in your fiber intake because your body must adjust to breaking down a large amount of fiber. If your fiber intake is inconsistent, your body cannot adjust accordingly.
Solution
Minimize loose stool symptoms associated with fiber intake by slowly increasing the amount of fiber you eat. If you experience loose stools, gas or abdominal cramping, increase your intake of water, which can help your body absorb some of the fiber in your digestive tract. To reach your daily recommended intake, increase your intake over a period of a few weeks, not a period of a few days.