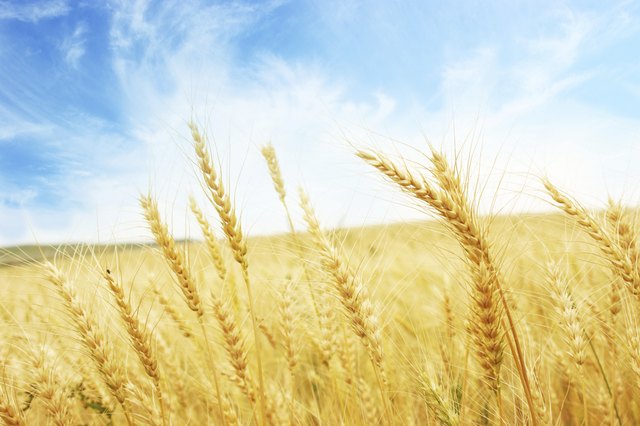 If you have eaten a food that has the term malt or malted in its name, chances are you've eaten maltose. Maltose is a sugar not naturally found in high quantities in the food supply, but your body can generate it when you digest starchy foods. It is an important component in brewing beer and distilling alcohol, and provides a distinct flavor to malted beverages.
Maltose Basics
When long chains of sugars, such as starches, are broken down in the gastrointestinal tract, smaller sugars, including maltose, are generated. Although maltose is a small sugar, it is actually made of two smaller glucose sugars. Maltose is a bit too big for people to absorb, so your body must break it down into glucose in order to transport it to other parts of the body for use as fuel and for storing energy.
Dietary Sources of Maltose
Not many traditional foods are naturally high in maltose. When starchy foods such as cereal grains, corn, potatoes, legumes, nuts and some fruits and vegetables are digested, maltose results. When you cook these foods, the maltose content increases. For example, raw sweet potatoes don't have any maltose, but cooked sweet potatoes contain approximately 11 grams of maltose per cup. Maltose is also found in molasses, which is a sweet product that gives a distinct flavor to baked goods. There are also some malted beverages that are served as a hot chocolate-like product with milk, or as a malted milkshake.
Maltose in Beer and Alcohol Production
Maltose is created in the malting process when making beer and when distilling malt alcohol. During beer production, grains such as barley are germinated and dried to encourage the breakdown of starch into sugars, including maltose. This process provides flavor and helps with fermentation.
Dietary Recommendations for Maltose
No specific recommendations exist for maltose, and consumers should be mindful of overall sugar intake. The current Dietary Reference Intakes recommends that 45 percent to 65 percent of your total calories should come from carbohydrates, including 14 grams of dietary fiber per 1,000 calories consumed. In the average diet, approximately 14.6 percent of total calories are consumed from added sugars, states the Academy of Nutrition and Dietetics. To remain healthy, reduce added sugars as much as possible to reduce caloric intake, ensure adequate intake of other important nutrients and avoid risk for adverse health outcomes such as diabetes, cardiovascular disease and cancer, which have been linked to high sugar intake.
Warnings
People who have genetic disorders in carbohydrate metabolism, such as sucrose-isomaltase deficiency, may be missing an enzyme or have a deficiency in the enzyme required to digest maltose. Consuming carbohydrate sources that provide maltose or precursors to maltose may result in chronic diarrhea, nutrient malabsorption, and in some cases, hypercalcemia. Consult a health practitioner for advice on diagnosing or managing this condition.