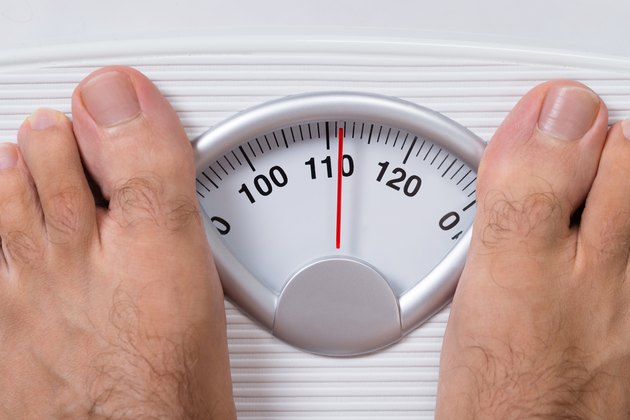 The HCG diet plan requires you to follow a strict calorie intake while taking several doses of liquid drops. Proponents of the diet plan advise against going over the recommended dosage, since adverse effects may occur. Before you begin a new diet regimen, talk with your physician to ensure it is a good fit for you.
HCG
HCG, short for human chorionic gonadotropin, is a hormone women produce in the placenta during pregnancy. Manufacturers of HCG drops claim they rapidly burn fat and melt away fat deposits in your stomach, buttocks and thighs. They claim the HCG has a similar structure as thyroid stimulating hormones, thus boosting your metabolism.
Diet Plan
The HCG diet plan is split up into three separate phases. During the initial loading phase, which lasts for two days, you can follow your normal diet, focusing on fats and fried foods. This phase allows you to build up your fat stores. The main phase of the diet, known as the maintenance phase, minimizes your caloric intake to 500 calories per day. Maintenance is difficult for many people to follow, since it lasts from 21 to 40 days, depending on how much weight you need to lose. You can only eat a few different types of foods during maintenance, including small cuts of meat, non-starchy vegetables and a limited variety of fruits. The final phase, called stabilization, allows you to slowly boost your caloric intake to 800 to 1,000 calories, over a period of three weeks.
Proper Dosage
During the loading and maintenance phase, split up the HCG into three separate doses. You don't need any HCG during the final stabilization phase. Take the HCG drops after meals and do not consume anything by mouth for 15 minutes after ingesting them. You need anywhere from 125 to 200 IU of HCG each day, which amounts to 10 to 15 drops per dose, according to Green HCG. Usually you can see results in as little as 125 IU of daily HCG.
Double Dose
Taking the maximum 200 IU per day dosage is not necessary for most people. Reaching or exceeding this amount may have adverse effects on your weight loss efforts. Doubling your HCG dose may cause a plateau effect, in which you stop losing weight. Taking a double dose may be especially harmful since HCG can raise your heartbeat, give you an irregular heartbeat, make you sweat uncontrollably or cause irritability, explains the University of Maryland Medical Center. If you experience any of these negative side effects, immediately stop taking HCG supplements and contact your health care provider.