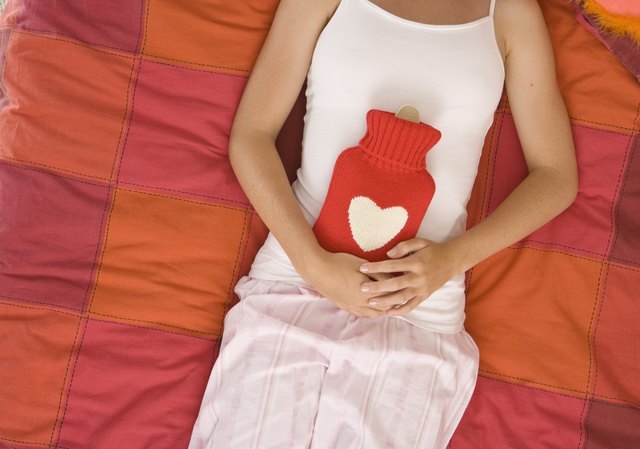 Four million Americans suffer from frequent constipation, and this digestive disorder accounts for 2.5 million doctor visits a year, according to the National Institutes of Health. If you've suffered from infrequent or difficult bowel movements, you probably already know that your diet plays an important role in your digestive health. Knowing the role of sugar isn't as simple as stating that sugar is "good" or "bad." Some forms of sugary foods and drinks can exacerbate constipation, while other sweet foods can help.
Sweet Beverages
Liquids are important for anyone who suffers from constipation because water in the bowel gets absorbed by the stool, making it easier to pass. However, not all fluids are equal. "The Doctor's Book of Food Remedies" recommends you avoid beverages that contain caffeine or alcohol. These are diuretics, substances that pull more water out of your body than they provide. The best fluid for you is water, but if you must have sweet beverages, choose low sugar sodas, decaf coffee, or herbal teas.
Fatty Desserts
Desserts such as ice cream, brownies, cookies and cakes are low in fiber, and for that reason, can exacerbate constipation. These foods can also harm your digestive health in more subtle ways. Dairy products contain an insoluble protien called casein, which slows digestion, giving stools time to dry and harden. Also, since fat and sugar are highly desirable foods. if you keep too many of these foods around, you may find it difficult to get the fiber your system needs.
Honey
While some sweet beverages and fatty desserts can exacerbate constipation, that doesn't mean you have to park your sweet tooth to spend less time in the restroom. Honey, reports Selene Yeager in the "Doctor's Book of Food Remedies" is very high in fructose, a natural sugar that the human body cannot break down. When it reaches the human colon, reports Yeager, fructose draws water into the stool. Thus, honey is a natural laxative.
Sweet Fruits
Another way to satisfy your sweet tooth without exacerbating constipation is eating fresh, in-season fruit. All whole fruits are high in fiber, which draws water into your stool, while some whole fruits -- especially watermelon, other melons, and berries -- also provide additional water. Making smoothies is a good way to consume fruits. Plant-based milks, such as soy and almond milk, provide liquid and protien without the casein that can clog up your system.