Whether you refer to them as your upper, middle or lower abdominals, the muscle you're referring to is the rectus abdominis.Excess fat covering this muscle increases your risk of health conditions, such as Type 2 diabetes, high blood pressure and cardiovascular disease. To improve your health and appearance, reduce your belly fat by taking on a full-body approach, because reducing solely the fat in your belly is impossible. When your body fat reduces, so will that unsightly belly fat.
Step 1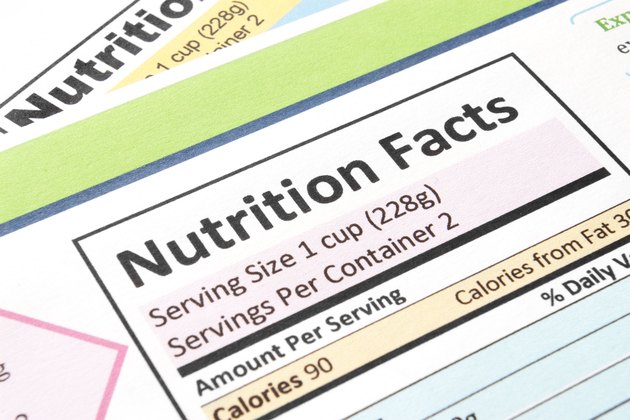 Establish a caloric deficit of 500 to 1,000 calories every day. Since 1 pound of fat has 3,500 calories, this results in weight loss of 1 to 2 pounds per week, which is healthy and safe according to the U.S. Department of Health and Human Services.
Step 2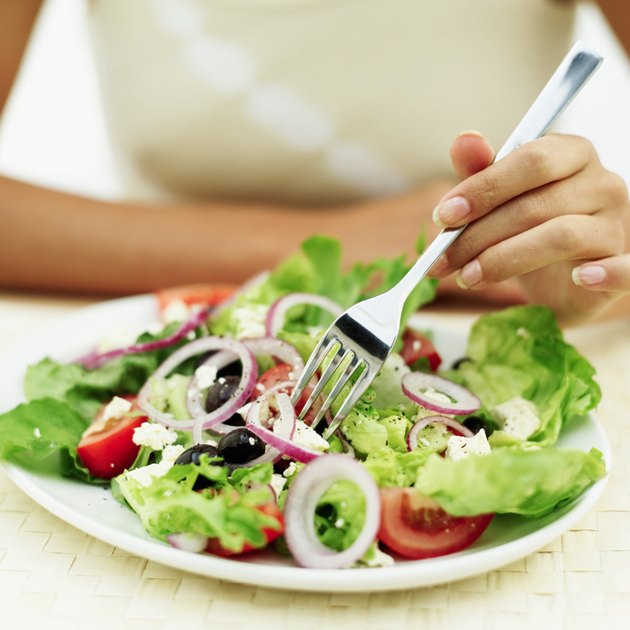 Consume a reduced-calorie, balanced diet that includes veggies, low-fat dairy, lean protein, whole grains and fruits. Limit your intake of sugar, cholesterol, salt, and saturated and trans fats. Reduce your portion sizes and choose low-calorie foods, such as fruit and low-fat yogurt, over high-calorie foods, such as chips, cookies and ice cream.
Step 3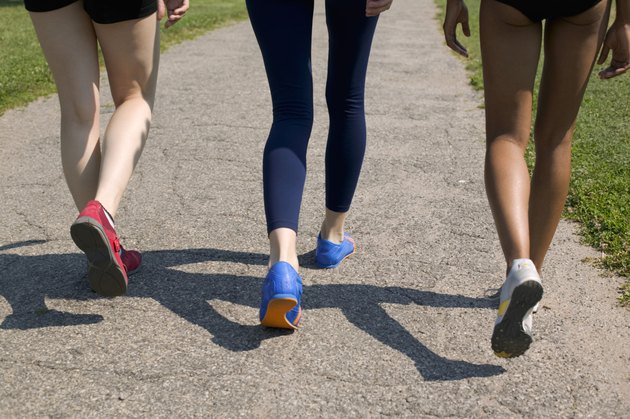 Incorporate 30 to 60 minutes of moderate aerobic exercise into five days of the week. Aerobic or cardio exercise burns calories that contribute to your daily caloric deficit. Whether you go for a brisk walk, ride a bike or play a game of doubles tennis, maintain a pace that allows you to talk, but not sing.
Step 4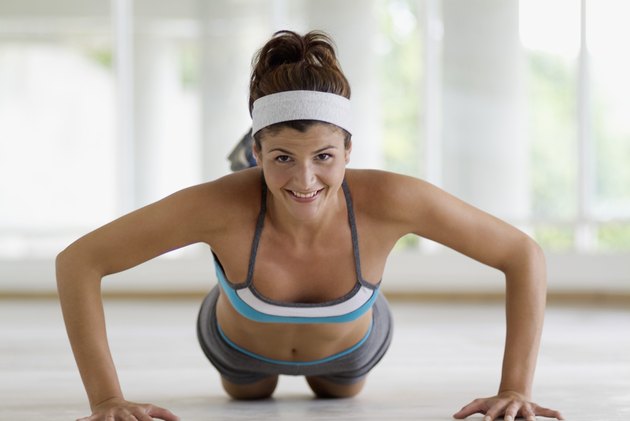 Engage in strength training on at least two days of the week, because this maintains and increases your muscle tissue, and speeds up your metabolism by 15 percent, according to the Centers for Disease Control and Prevention. Work your arms, legs, shoulders, hips, chest and back. For each exercise, aim to finish two or three sets of eight to 12 repetitions, using enough weight so you can't do another repetition after finishing a set.
Step 5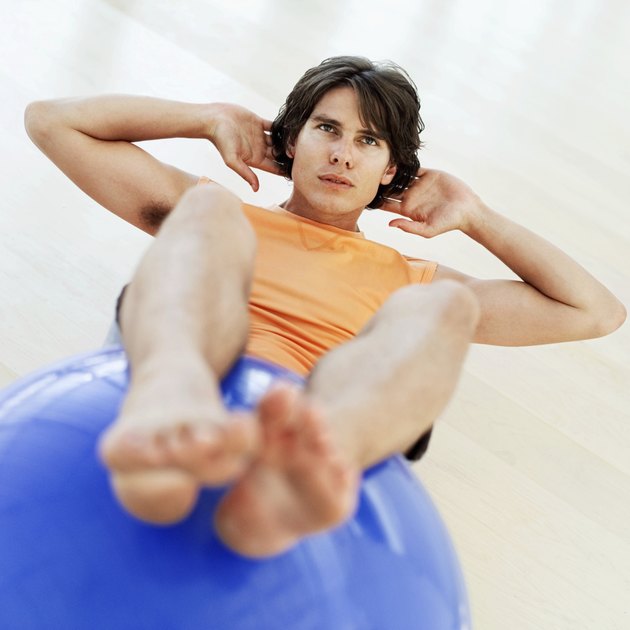 Target your abdominals with strengthening exercises so when your body and belly fat reduces, your stomach will appear tight and toned. Perform exercises, such as knee raises in the captain's chair apparatus, crunches on a stability ball,and reverse crunches on the floor. Understand that these all work your rectus abdominis as a whole, although you might feel more emphasis on the lower part of this muscle during knee raises and reverse crunches, and on the upper or middle part when you do crunches on a stability ball.
Things You'll Need
Captain's chair

Stability ball
Warning
Talk to a doctor before beginning a weight-loss regimen, particularly if you've been inactive or have a medical condition or injury.