Steroid eye drops are used to treat a variety of conditions that include everything from dry eyes to arthritis flare-ups in the eye. Steroids mimic a naturally occurring substance in the body called cortisol that reduces inflammation in eye disease and prevents scarring after eye injuries or surgeries. While steroid eye drops have a low risk of complications when used correctly, they can have damaging side effects.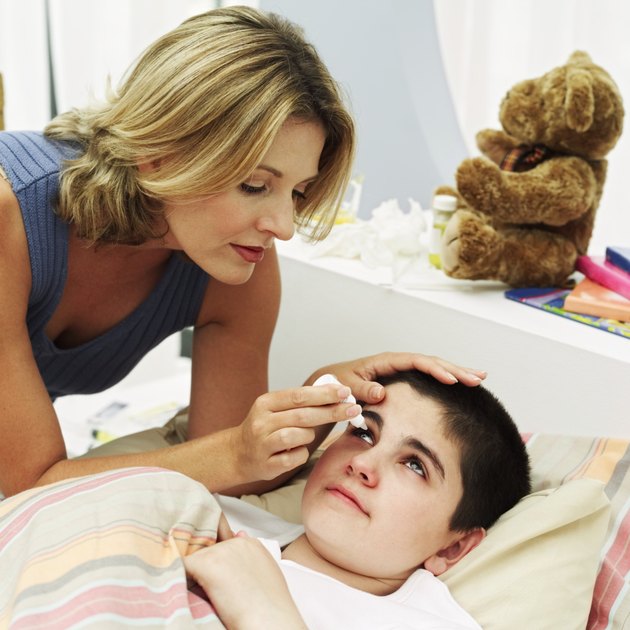 Minor Side Effects
With any medication, there is a risk of minor side effects or an allergic reaction, and steroid eye drops are no exception. Minor side effects include stinging or burning after installation, a metallic taste in the throat and blurry vision. Redness, itching or swelling in and around the eyes could be signs of an allergic reaction. Difficulty with breathing could mean a severe allergy and needs immediate treatment.
Risk of Cataracts
Steroid eye drops do have the potential to cause major side effects in a small percentage of the population. The risk is increased if drops are required on a long-term basis. Posterior subcapsular cataracts may form on the back surface of lens in the eye from long-term steroid use. Cataracts cause significant blurry vision and have to be removed surgically.
Glaucoma
In certain individuals, use of steroid drops causes eye pressure to rise. This increase in eye pressure can lead to glaucoma, which damages the optic nerve. If detected early enough, stopping the steroid drops or adding a medicine to lower eye pressure can prevent glaucoma. If the rise in pressure is not detected, permanent vision loss can occur.
Infection
Because the job of steroids is to suppress inflammation, the body's natural immune response is reduced as a result. This can cause dormant viral or fungal infections in the eye to become active. Any signs of pain or a rapid decline in vision could signal an infection and need to be evaluated by your eye doctor.
Follow Up
If you need to take steroid eye drops, follow all prescription dosage instructions and keep follow-up appointments. If there are any changes from what your doctor has described as normal, call immediately to catch potential side effects before they cause eye damage.