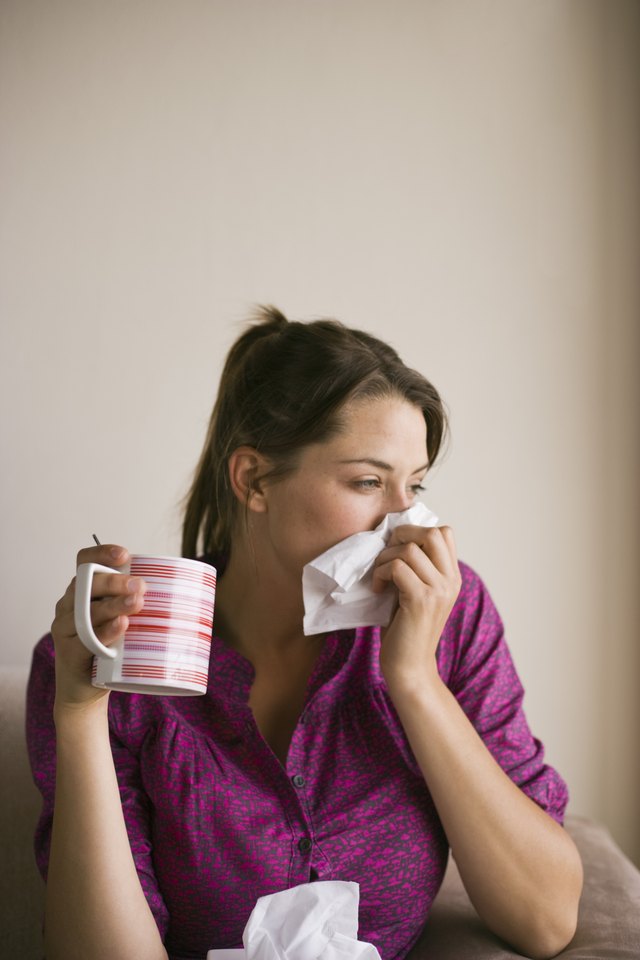 The lungs are complex organs primarily made up of tiny sacs, or alveoli. Pneumonia is an infection of these sacs. Infection weakens the structures of the respiratory system. Coming back to health after you have had pneumonia may take time. Exercise increases your respiration and will be difficult until the lungs heal. Starting slowly and including a breathing exercise can get you back on the right track. Only your doctor will know whether you are ready to start working out again.
Step 1
Practice pursed-lip breathing. Sit in a chair with your back straight. Inhale deeply and hold the breath for three seconds. Exhale with your lips partially closed as if trying to whistle. This helps increase the pressure in the airways and build strength in the lungs, according to "The Merck Manual Home Health Handbook."
Step 2
Walk daily for the first week after the doctor gives you the OK to begin exercising again. Base the amount of time you spend walking on how you feel. Work up to at least a 30-minute walk each day at a slow to moderate pace.
Step 3
Decrease your normal routine to 25 percent once you meet the walking goal. For example, if you normally jogged for an hour before your illness, run for just 15 minutes. Slow your pace if you feel short of breath.
Step 4
Increase to 50 percent of your normal exercise program when you are ready. For instance, run for 30 minutes instead of an hour.
Step 5
Move up to 75 percent once you are comfortable. When you complete this level, you should be able to return to your normal routine.
Tip
Using the pursed breathing technique during your exercise may help increase your stamina. Your doctor may want you to complete your treatment before starting to exercise.
Warning
If at any time you get short of breath, slow down or stop for the day.