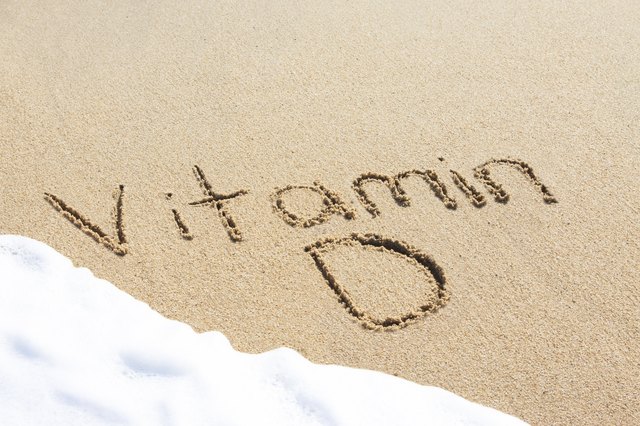 Diagnosing night sweats is challenging and best left to your primary care provider. Night sweats have a variety of causes, some potentially related to nutritional deficiencies and others that are not. Vitamin D deficiency has been suspected as a cause of night sweats and other symptoms in menopausal women, but there's no compelling evidence that this is the case. However, only your health care provider can evaluate you and determine the cause of your night sweats and the best treatment.
No Established Connection with Vitamin D Found
Clinical data shed doubt on the belief that vitamin D deficiency causes hot flashes and other symptoms in menopausal women. A study carried out by the Women's Health Initiative analyzed vitamin D levels and looked for a relationship to menopausal symptoms such as hot flashes. The study found no clinically significant relationship between vitamin D deficiency and hot flashes or other menopausal symptoms. The study was published in the journal "Menopause" in November 2014. The authors caution that these findings don't rule out a connection. More research is necessary.
Vitamin D Deficiency
Have your doctor test your vitamin D level if you're concerned about it. You're at risk for deficiency if you live in a region that get fewer hours of sunlight, you have dark skin, you don't spend enough time outdoors, or you keep your skin covered all the time. Symptoms of vitamin D deficiency in adults can be vague and difficult to diagnose. You may experience fatigue or general aches and pains, and if the deficiency becomes severe, your bone health is at risk.
Dietary Sources of Vitamin D
You get most of your vitamin D from sun exposure; the rest comes from your diet. The recommended daily allowance for adults is 600 international units. Few foods are natural sources of vitamin D, and others are fortified with it. Fatty fish, such as tuna, salmon and swordfish, are the richest sources of vitamin D. Orange juice, milk, yogurt and ready-to-eat cereals are fortified with vitamin D. Other sources include cod liver oil, eggs, beef liver and Swiss cheese.
Causes of Hot Flashes
Hormone imbalance, low blood sugar, menopause, infections and even certain medications can cause night sweats. A study published in the "Scottish Medical Journal" in November 2014 linked night sweats to vitamin B-12 deficiency in some people. If your hot flashes are hormone related, it may help to avoid processed and junk foods and eat a more balanced diet. Consume essential fats like those found in olive oil, nuts and fatty fish. Load up on fruits and vegetables rich in phytochemicals, and choose lean sources of protein.